Back to Blog
#Canada150 - Things to do on Canada Day
Jun 30, 2017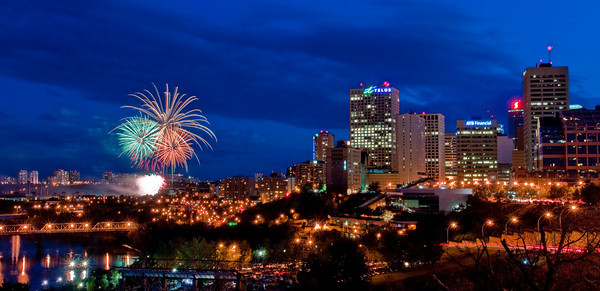 Hello King's!
This year is pretty exciting because we get to celebrate Canada's 150th birthday! This also means there are some cool events happening throughout Edmonton and the surrounding area. Below are a few of the events you should check out to celebrate Canada's birthday.
1. Canada Day at the Alberta Legislature
What better way to celebrate the history of Canada on Canada's birthday than spending it at the Legislature grounds? The Legislature will be open for people to tour, and all throughout the grounds there will be fun activities and entertainment outside. If you go early (7:00 a.m. early), you can grab free pancakes.
2. Canada Day at City Hall
The City of Edmonton is throwing a free party at City Hall where everyone can enjoy music, cultural performances, and other activities and entertainment. Don't forget to go out to the square to check out more family fun activities!
3. Millwoods Canada Day Celebration
I go to Millwoods almost every year to celebrate Canada Day, and there is a reason why it's so much fun! Millwoods has a variety of fun activities and entertainment for everyone in the family, ranging from face painting, wagon rides, a bouncy castle, and talented musicians and dance troupes from Edmonton. I definitely recommend checking out Millwoods this year for Canada day!
4. Canada Day Festival at Broadmoor Lake Park
Every year Strathcona County puts on a huge festival in Broadmoor Lake Park to celebrate Canada's birthday! With a variety of fun activities and performances, there is sure to be lots of fun. For more information, check out the Strathcona County website!
5. Free Admission to Elk Island
Why not check out Elk Island? Enjoy free admission into the National Park and celebrate our Canadian heritage. With a host of activities and entertainment for adults and kids, you're sure to have a fun time!
What are you doing to celebrate Canada's 150 birthday this year?
All the best!
Monica