Back to Blog
Edmonton Adventures on a Budget!
Jul 07, 2017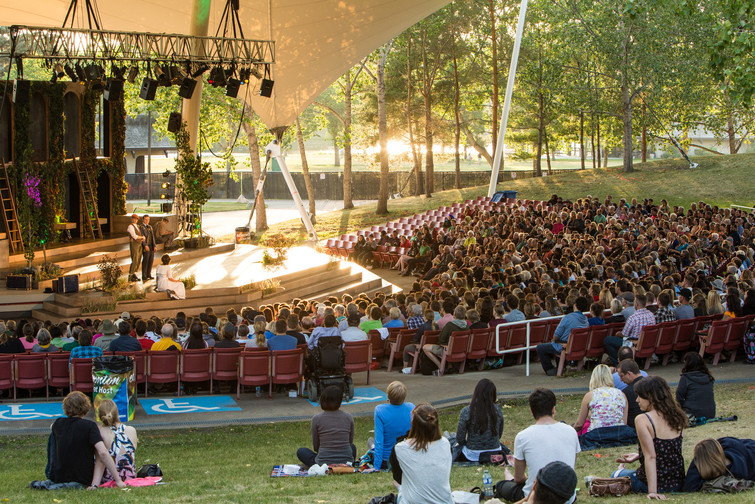 Hello students! 
Finding fun things to do in and around Edmonton is easy, because there's so much to choose from! There's also lots to choose from if you're on a tight budget (which many of us are). Thankfully, we have this blog to help you take full advantage of everything Edmonton and area has to offer! 
1. Pembina River Tubing 
The tubing opens up June 20 and runs to September 5. Grab a group of friends and head out for a day of relaxation on the river! Check out their rates and hours--an affordable price for an overabundance of fun! 
2. Sand on Whyte 
Come on down to Whyte between June 30 to July 8 and check out Sand on Whyte! This is more than just your average sand castle on the beach. Plus, admission is by donation, so give what you can, but you don't need to break the bank. 
3. Taste of Edmonton 
Ahh...my favorite thing. Food! Running from July 20 to July 29 in Sir Winston Churchill Square, spend the day sampling nibbles and drinks provided by 60 locally-owned restaurant and food trucks. Check out last year's Taste of Edmonton right here! 
4. Whyte Avenue Art Walk 
Another reason why Whyte Avenue is so great! July 7 to July 9 you can experience over 450 artists along the sidewalks of Whyte Avenue. It's free and a great way to experience what this city has to offer. Make sure you check it out! 
 5. Freewill Shakespeare Festival 
Are you prone to the dramatic? Then this festival is for you! This runs every June and July. On Tuesday nights and Saturday Matinees, you pay what you want! Check it out here.
7. Movies in the Square! 
Every Tuesday evening in August, Sir Winston Churchill square hosts free movie nights on a huge inflatable screen. Bring a lawn chair and blankets and you're good to go! Check out their website for show times.
These are just a few events available! Check out our Affordable Edmonton page to give you more ideas. Have a fantastic time adventuring in and around our beautiful city. 
xoxo, Gossip Girl