Back to Blog
Clubs King's Doesn't Have, But Should Have
Aug 25, 2017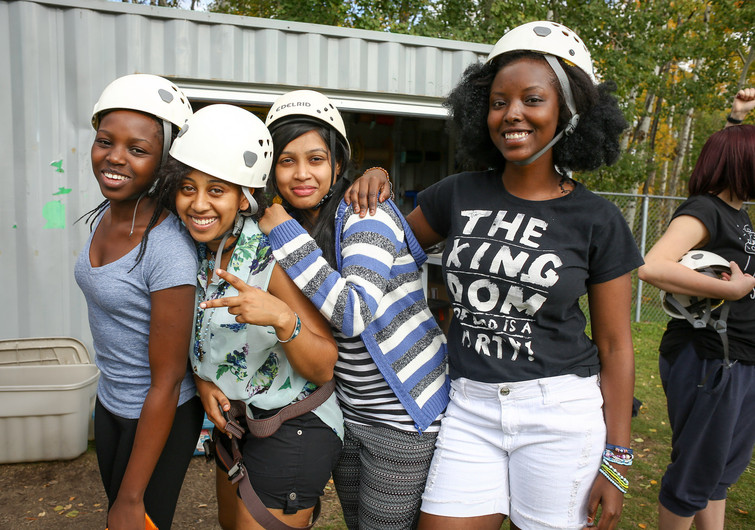 Hello guys,
It's getting close to the beginning of the school year! This means summer is coming to an end…which is sad, but also exciting as we can look forward to everything the new school year brings! One way to get connected and involved on campus is by joining a club! King's has a ton of clubs--29, to be exact. You can find a list of all the clubs that King's currently has on the Student Association's website.. But, if you want to join a club for something that doesn't already exist, this is your opportunity to get creative and START YOUR OWN CLUB.
This is my list of clubs King's doesn't currently have, but really should.
Knitting Club: With the winters we have in Edmonton, you can never have too many scarves, toques, mittens, socks, and whatever other warm creations you could make in this club! I truly believe that this is an essential club that King's should have.


Pilates Club: This is a club King's used to have, but no longer does. I believe this should be brought back! It is a great way to get connected with other people, exercise, and a way to take a study break that is good for you.


Baking Club: Because who doesn't love baking? Just imagine this…meeting together, baking together, eating delicious cookies, cakes, pies, breads, muffins…If you start this club I require that you bring me baking, please and thank you!


Learn a New Language Club: I know this sounds like work, but hear me out. Travelling is all the rage these days, and how great would it be to know a little bit of the language? Imagine how many different languages you could learn about if there was a learn a new language club? This club should definitely be started.


Edmonton Coffee Club: All you would have to do is drink coffee (or tea, if that's more your thing) at all the different coffee shops around Edmonton. This is basically a dream come true--imagine all the great Instagram photo opportunities of picture-perfect hipster coffees!
The great thing about running a club is that they get funding from the Student's Association. So yes, whatever great ideas you have, you can get the SA to pay for it. I've convinced you, I'm sure of it. So go out and start your clubs!
Cheers,
Tara