Back to Blog
Comfort Food: Sushi!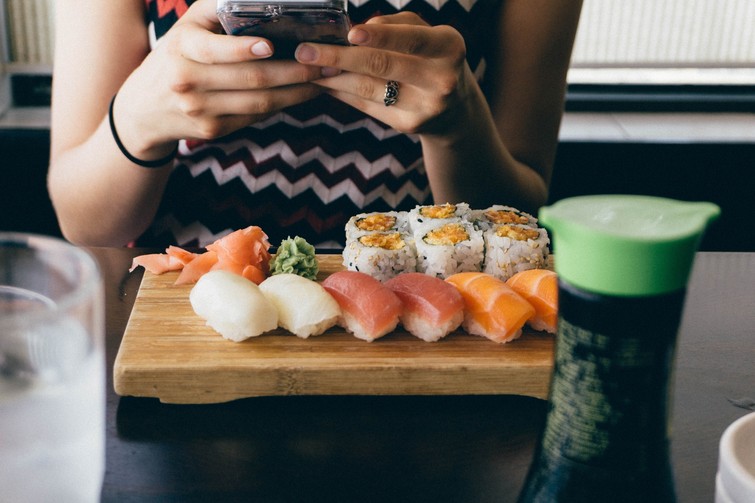 Hello friends!
Today's blog officially marks the last post in our Comfort Food series. Let's take a moment to look back at what we've gone through so far. We started off with donuts, ice cream, fried chicken, and now we're wrapping it up with sushi. I gathered up a few places and good recommendations to create a list of sushi restaurant must-tries! For all the sushi first-timers, sushi lovers, and everyone else in between, here are the top eight places in Edmonton to get a dose of this comfort food! 
Dorinku: This is a really good place if you're looking for a variety of sushi to try and also a super nice venue!
Mikado: If you're looking for a more classic sushi restaurant to venture into but you're not too adventurous to try other cuisines, Mikado is a good place to dip your toes into the water and try some sushi, especially if it's your first time.
Kyoto Japanese Cuisine: This is another good restaurant if you're trying sushi out for the first time. You'll definitely get the vibe of a comfortable atmosphere here.
Izakaya Tomo: This place offers quite a variety of sushi, but this one is also for all the ramen/udon lovers! Lots of choices to choose from.
MakiMaki: This restaurant can be found just off of Whyte Avenue and is Edmonton's only Japanese and Vietnamese fusion restaurant and lounge!
Takami Sushi: This restaurant is super creative in how they decide to present and create their sushi. They serve exotic, top quality dishes that are imported from Japan weekly!
Yokozuna: Sushi perfectly served for lunch, dinner, and dessert!
Washoku Bistro: Tempura lovers, udon lovers, everything sushi lovers, this is also the place for you. The menu is pretty much endless, and you have a ton of variety to pick from!
So are you all "sushi-d" out yet? This comfort food series was a blast for Emily and me to write, and we are so excited for you to try out these places! Don't be sad that it's ending because there are many more food blogs to come.
Yours truly,
Bianca