Back to Blog
Comfort Food: Fried Chicken!
Jun 05, 2018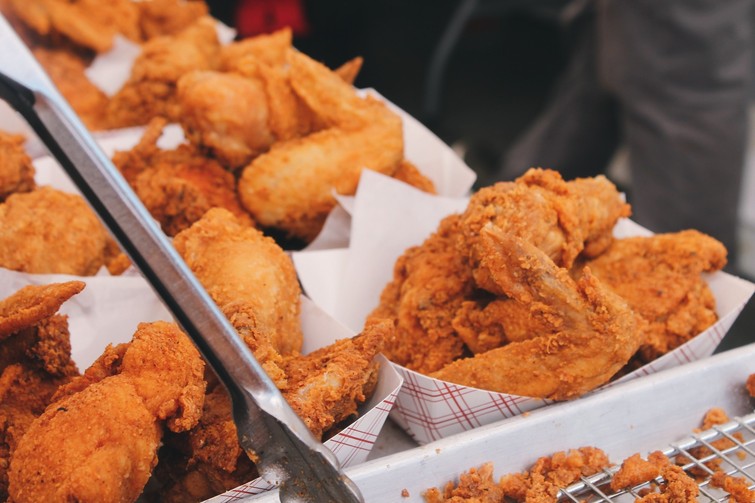 Even before I was a vegetarian, I couldn't stand KFC. I'm sorry. Maybe I'm confessing this to the wrong crowd; maybe you love KFC if you're reading our blog post on fried chicken. But for today's comfort food feature, I'm going to give you a list of quality fried chicken joints in Edmonton that blow KFC out of the park. I've heard great things about all of these top-rated places, and now that we have SkipTheDishes, you can order delivery at all of them. That's right: you can have that quality fried chicken comfort food without even leaving the house.
Seoul Fried Chicken is off to a great start because they source locally. This place offers an awesome range in their menu from traditional fried chicken flavours to Korean-inspired flair (like Korean Spicy BBQ or Garlic Soy). You can even get kimchi as a side dish! SFC is located pretty centrally too—around 104 street and 79 ave—so it's only about a 10 minute drive from King's.
Last time I checked their website, Coco was offering 10% off your first pickup or delivery order through SkipTheDishes! They're located pretty far north, so I would get on that delivery offer right away if I were you! This place is known for their great fried chicken and their signature Korean sweet and spicy sauce. Some of their menu options include chicken meals, which come with a side of fries or rice, more elaborate combo meals, and even a chicken burger or chicken and waffles!
Northern Chicken was founded and is still run by friends and chefs Matt and Andrew. They have lots of restaurant experience and a passion for cooking. Their menu ranges from simple orders of chicken, to sandwiches, to pies, to a huge selection of delicious-looking sides like Dorito Mac & Cheese. They even have a semi-private room you can book for groups of 8-12! If you book the rumpus room, you can choose to order from a series of special menus, to chat with Matt and Andrew about something customized, or to order off their regular menu.
That's all, folks! Have you been to any of these places? What did you think? Which one's your favourite? Did I miss a great chicken place in Edmonton? Leave your reviews in the comments.
Happy snacking!
Emily