Back to Blog
Adjusting to Life in Edmonton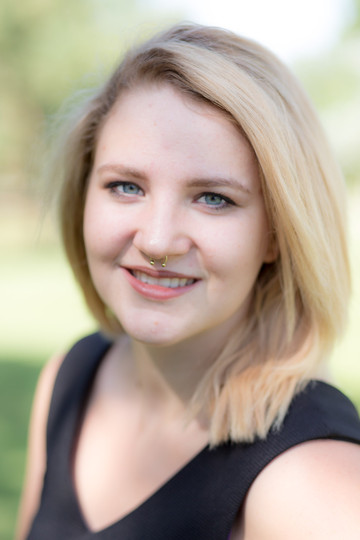 Hi International Students!
My name is Erin Prodgers, and I'm a fourth-year Psychology student. In addition to that, I'm an International Student Assistant (ISA), and I want to share some tips on adjusting to life in Edmonton!
Although I didn't move from another country, I did move from a small town to Edmonton, and I found the best way to adjust to life in Edmonton was by getting involved. The more you can get involved, the more people you get to meet, and the more you learn about living in Edmonton. Edmontonians live in a way that may be different than where you are from. The people here tend to be individualistic, in a hurry, and keep to themselves (although they're friendly when approached). The best way to learn the little things about Edmonton is from other people and to join in.
Adjusting to Life in Edmonton
Make your new home as homey as possible, whether you're living in residence or off campus. Don't forget to bring personal mementos.
Get a lay of the land. Use King's Guide to Edmonton to see where the closest grocery store, doctor, dentist, pharmacy, registry, and other important services are.
Sight-see around Edmonton! Edmonton's most known for West Edmonton Mall—the biggest mall in North America. Whyte Avenue is a cultural hub of cafes, stores, restaurants, and the Strathcona Farmer's Market (open on Saturdays). And make sure to spend lots of time in the River Valley, home to the North Saskatchewan River, river valley trails, parks, outdoor activities, and beautiful scenery (you can access the river valley just north of the King's campus).
Check out Edmonton's amazing festivals and events. Edmonton is known as the festival city! Check out some of our best festivals like the International Street Performers Festival, Fringe Festival, Winterfest, Folk Music Festival, Heritage Festival, Ice on Whyte, and more!
Keep up your hobbies. Love swimming? Check out Edmonton's rec centres. Love board games? Edmonton has board game cafes.
Find a local church and start attending. Stop by King's Campus Ministries office for a list of churches in the nearby area. Nothing is as close as Fellowship Christian Reformed Church, which meets on King's campus every Sunday!
Ways to get involved at King's
Clubs—King's has over 20 clubs to get involved in! We have everything from Painting Club, King's Science Society, Psychology Club, Swingin' 360 (swing dance club), ASL, and more.
Sports—support our Eagles! A lot of Friday and Saturday nights there are sports games at King's where students can watch for free.
Student Life Programs—King's students are provided with a lot of opportunities to practice community! We have programs and activities for international students, residence students, commuter students, and students interested in ministry.
I hope you come to love Edmonton as much as I have!
Cheers,
Erin Prodgers
Guest Blogger, International Student Assistant and Fourth-Year Psychology Student