Back to Blog
Grad Testimony: Bianca
May 03, 2019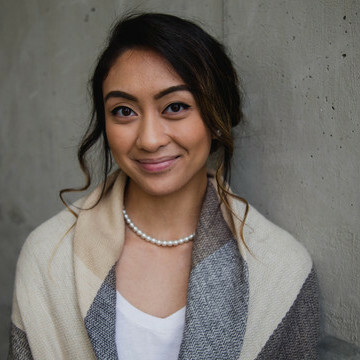 Hi friends,
The time has come. My three years of being a Psychology Undergraduate has finally come to an end and I am finally graduating. Throughout my three years here at King's, I have gained so much understanding, training and opportunities to really put myself out there. I am grateful for so many opportunities that King's has provided for me, many of which include the opportunity to…
Grow
I am grateful that I had an opportunity to grow mentally, psychologically and emotionally. I would have not imagined myself to be the person I am today, in 2016 when I first walked through King's.
Step outside of my comfort zone
At King's, my professors have pushed me to step outside of the box. Of course I had always wanted to, but always needed that extra push. The professors here at King's have taught me to never doubt myself and my abilities. They have taught me that if I don't like what I see when I step outside of my comfort zone, to change it and challenge myself.
Meet new people
I have met people from all different places and I have met the kinds of friends that will be in your life forever. These are the friends that you may not talk to everyday but are always just one text or phone call away. Also, because King's is such a tight knit community, I have met professors that have also become my friends. They are there for you to talk about your homework or talk about life. #talkischeapforever
Refine my Skills
2016 was my first year of university. It was also the first year I had the amazing opportunity of applying for an on-campus job, in Admissions. Being able to work in Admissions has had a very special place in my heart because that is where I have truly spent my time becoming the person I am today. All the people I worked alongside at King's have become my family. They have challenged me, guided me and allowed me to flourish. It wasn't just the work that made the office interesting to walk into every day, it was the people.
Become a risk-taker
Being at King's, I have definitely become a huge risk-taker, in the best way. What's really awesome about King's is that they have a variety of clubs and volunteer opportunities to suit your interests, and if none of them do, you can create your own club! The one I was keen on joining was the Ambassador Program. This program fulfilled my love for volunteering. Because of this program, I have worked with new people and tried new things. The kinds of things that make me nervous, but that the Ambassador Program gave me motivation to try because I'd never know how things would turn out if I didn't. This year is the last year that I'll be joining the Ambassador Program, and I thank Kayla and Kathleen for taking me in and seeing potential in me.
So friends, this graduation testimony has gotten real sappy, real fast. But these little stories are the kinds of stories that I will remember for a lifetime and I wanted to share my journey thus far with the blog that I've been writing for since 2016. From just three years at King's, I have learned, laughed, cried and made some pretty good memories. Although I will be considered an alumna as of May 2019, my King's journey does not stop there. Starting September of 2019, I will be joining the After-Degree in Education program for another two years! I clearly just cannot get enough of King's. I guess I could say that I had finished one degree but my journey to become a teacher has only just begun. You haven't seen the last of me yet!
Yours truly,
Bianca