Back to Blog
How to Celebrate Pi(e) Day
Mar 12, 2019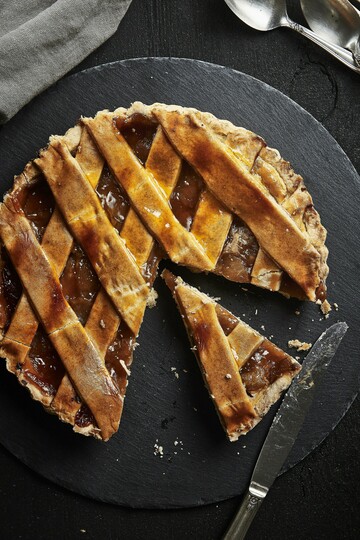 Get ready, math nerds and dessert-lovers! Pi(e) Day is just around the corner!
March 14th (3.14) is coming up in a couple of days, and we want to help you celebrate π and pie in style; Here are some activities and recipes to get you in the spirit:
Celebrate at King's by participating in the Pie Eating Contest!
Monday March 18th from 12-1 in The Level
Sign up for the pie eating contest outside the KSS closet; the first 10 pairs who sign up get to compete, and there is pie for everyone who attends to watch!
Host or participate in a recitation/memorization challenge
π is commonly shortened to 3.14, but because it is an irrational and transcendental number, it continues infinitely without any repetition or pattern. Memorize as many digits of Pi as you can, and see which one of your friends can correctly recite the most!
Bake a pie, of course!
And have fun with decorating your top crust! Bonus points for incorporating π into your design.
If you're a pie beginner, the best way to do it is to buy pastry dough for your crusts or pre-made crusts and then either put it together with canned pie-filling, or make your own. I definitely recommend making your own filling; it's way less complicated than perfecting a pastry crust, and it tastes so much better than the store-bought stuff. My personal favourite is apple pie, but you can try cherry, strawberry, or blueberry for a berry tasty twist! ;)
Commuters can celebrate together with pie and coffee
Monday April 1st from 11am-2pm in The Oak Room
The commuters have a get-together planned in a couple weeks for a belated pie-day celebration! Pop by for a slice of pie and some coffee.
I think the best way to celebrate Pi Day would be a combination of the above; whether you're in it for the math, the pie, or both, any excuse to get together with friends and loved ones and have fun is a good one!