Back to Blog
#IChoseKings - Bachelor of Commerce
Mar 14, 2016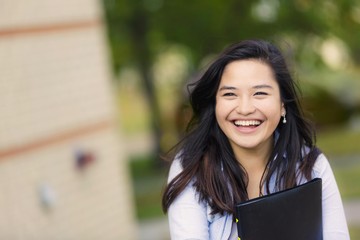 Hey everyone!
I hope you've been enjoying our #IChoseKings series on the five degrees at King's. This week I'll be focusing on the Bachelor of Commerce degree. 
Degree Overview
At the Leder School of Business at The King's University, a 4 year Bachelor of Commerce degree brings business together with liberal arts to broaden your learning experience. 
The Leder School of Business is the newest school of business in Canada and was launched in September 2015 with $12 million in donations and pledges from Christian business leaders.  
While you can take a general BCom program, there are four streams that you can choose from:
General BCom
Accounting & Finance 
Small Business and Entrepreneurship
Non-profit and Social Entrepreneurship 
Why Study Business at King's?
King's is unique in that it fully integrates the Christian faith into all its teaching. You will be better equipped to enter the business world as a Godly leader! King's also offers learning that extends beyond the classroom, such as in-service learning in business contexts, international learning experiences, and internships. Students are also strongly encouraged to participate in at least one of the many global learning experience programs by taking a semester (or summer) abroad.
BCom Stream Highlights 
1. General BCom
This stream allows the greatest freedom in course selection and students can even choose a minor from another discipline. Courses vary depending on the student's area of interest, but students can still partake in an international learning experience from one of our partner universities in Asia, Europe or Africa. 
2. Small Business and Entrepreneurship 
Ninety-nine percent of all businesses in the world employ less than twenty people, many of which were started by entrepreneurs. This stream is meant for you if you would like to start your own business, join a family firm or work for a small company.
3. Accounting 
The three accounting bodies in Canada are currently merging to form the new CPA designation. Courses at King's are being approved by the new system, which means that students can complete CPA coursework through the Leder School of Business. Some possible careers from this stream include a financial auditor, tax accountant, and investment banker. 
4. Non-Profit and Social Entrepreneurship 
Non-profits and voluntary organization employ 12 percent of Canada's workforce and contribute $75.9 billion to the nation's economy. Business approaches increasingly being used to address social issues like poverty or the environment which means that there is an increasing demand for business graduates. 
Course Favourites
There are so many great courses to choose from! Here's some recommendations from our current students:
BUSI 396: Intro to Marketing
BUSI 346: Family Business
BUSI 348: Operations Management
BUSI 461: Opportunities and Issues in Globalization
Tips on Choosing Your Stream
Choosing a stream of study can be a challenging task! What's great is that it is not required; you can take a general Bachelor of Commerce, which allows you the greatest freedom in tailoring your courses to your own interests and passions. You can even choose to minor in another discipline, such as biology, psychology, economics and many more!
For more information on taking a Bachelor of Commerce at the Leder School of Business check out the website here.
Good luck!
Josh