Back to Blog
Lindsay Looking Back on The Year - PHE
Apr 26, 2019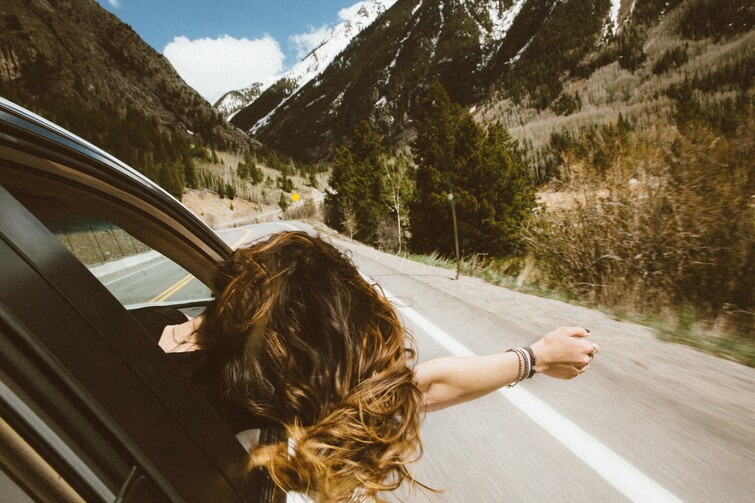 Hey Everyone,
Here we are, another year in the books! Being a second year I find it hard to believe that I'm officially halfway through my undergrad. As a PHE major you might expect me to talk about something related to politics from this past year, like the election… But I'm not because, contrary to popular expectation, I really don't care to yell out my political beliefs to anyone who's willing to listen. Instead I'm going to talk about some of my favorite memories from this past year at King's. As someone who is probably a little too involved on campus I have a lot of great memories and experiences surrounding clubs, especially.


King's Keepers trip to Banff film festival. Near the beginning of the year King's Keepers took a group to Banff, and it was such a great time! It was great to hang out with people interested in the same things, but people I normally wouldn't seek out. Aside from the amazing films we got to watch, we also went for a hike that took us to a view above Banff. Honestly, the drive alone was so fun I would've gone simply for the road trip.


MASS Marda Loop justice film festival. So apparently film festivals are a trend for me. What can I say, I like documentaries and I like road trips. While the road trip for this one was not quite as ideal (took us six hours to get to Calgary in the middle of a snow storm), the films were definitely worthwhile.


Zumba Halloween Class. The Halloween class was the club's biggest class of the year at about thirty people. A ton of people showed up in costumes and of course there was candy at the end. It was a blast as always!


Climate Strike with Kings Keepers club. I know, I know. I said I wasn't going to talk about politics, and I'm still not! But, this was the first strike I had ever been to and honestly going to a (peaceful) strike is something I think everyone should do at least once in their life. It was quite the experience being surrounded by a ton of other youth as equally passionate about climate justice.


Hosting Will Van Arragon and Rebecca Warren for dinner in cooperation with the 40 days face to face challenge. This was such a unique experience! I think every student should experience hosting faculty for dinner at least once during their degree. It was great to be able to have conversation and get to know them both outside of a classroom.


Finally, my last class with Dr. Richard Vaudry… As a PHE major I couldn't neglect mentioning the fact that next year we are losing an amazing history professor. While we are all sad to say goodbye to him I'm sure he will be enjoying his retirement somewhere in paradise next year. We will definitely miss him as a professor here.
This past year has been one to remember! Although I may have been drowning in papers 99% of the semester, I definitely appreciated year two at King's. Have a great summer everyone, and congrats to all of those graduating this year!
Happy Friday,
Lindsay