Back to Blog
Make the World Your Classroom – Study Abroad!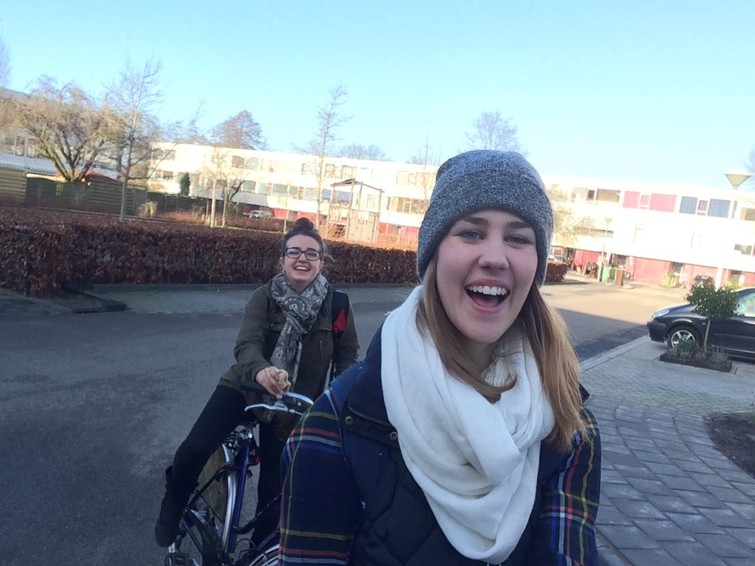 Hey King's!
Travelling is all the rage right now, so I wanted to share with some information about how King's helps students do this through study abroad programs!
Studying abroad allows you to experience new places and cultures, enhance your education and bolster your resume all while earning credit that counts towards your degree! King's has partnered with several organizations to provide our students with outstanding opportunities to study abroad:
Best Semester Program provides unique semester and summer study abroad programs including Film Studies in Los Angeles, Public Life at the American Studies Program in Washington, D.C., Journalism at the Washington Journalism Centre, English in Oxford University, China Studies at Xiamen University, and many more.
Au Sable Institute of Environmental Studies offers field-based courses on different aspects of environmental studies, such as animal ecology, field botany, wildlife ecology, water stewardship, environmental chemistry, tropical agriculture, and many more. Some of Au Sable's locations include Michigan, Washington, Florida, East Africa and India.
Laurentian Leadership Centre in Ottawa allows students to spend a semester studying leadership, public policy, ethics and contemporary culture, as well as gain invaluable work experience by interning with a Member of Parliament, government body, business or NGO.
"Going Dutch" is a study abroad program that allows 3rd and 4th year students the opportunity to spend three weeks in the Netherlands; students spend time in lectures, projects, and visits and learn what it means to practice business in a global environment.
Leader School of Business Asia Study Tour is offered this May and allows students to travel through Indonesia, Vietnam and Thailand to lean about what it looks like to practice business in different cultural settings from a faith-based perspective.
Many of King's programs have built-in internships that can be done locally or internationally, whereby students gain practical experience, skills and knowledge to excel academically and in the workplace. Our students have travelled to countries like Uganda to minister to churches, Bangladesh to promote prenatal health with urban women, and Kenya to teach sustainable farming techniques.
Micah Centre offers internships for King's students from any program. These interdisciplinary initiatives promote greater understanding and action on issues of global poverty, peacemaking and social justice. Students have interned locally and abroad with organizations like World Vision, the Canadian International Development Agency, Youth Challenge International and many more.
To plan your study abroad, contact an Admissions Counsellor at admissions@kingsu.ca or 780-465-8334.
Cheers,