Back to Blog
Favourite King's Student Events
Apr 22, 2016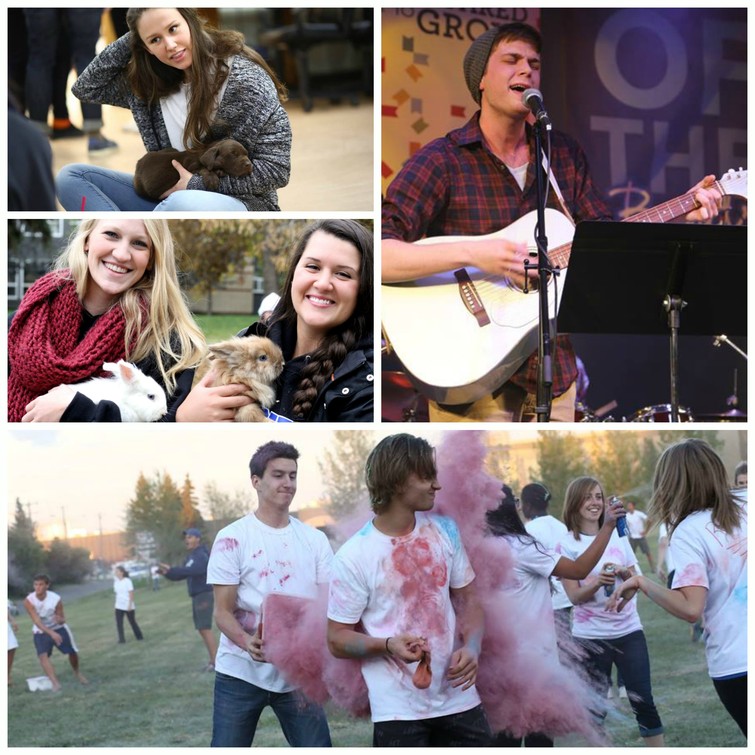 Hey Future King's Students!
At King's, we believe learning outside of the classroom is just as important as inside. This means that King's offers a wide range of events and opportunities for you to take part in so that you can make the most of your time at King's and make some memories to last a lifetime! I went around and asked current students what some of their favorite student events are so you'll have a shortlist of events to check out next year!
King's Karnival
"The King's Karnival was by far my favorite. It gave us a day to go out and sit in the sun, play volleyball and play with bunnies! It's actually my favorite memory of this year so far." - Linden Markham, 1st year Psychology Major
Orientation Week
"Orientation Week! Especially during the Colour Me King's event when we threw coloured dyes at each other and chilled by the campfire." - YJ Montalbo, 1st year History Major
Battle of the Bands
"My favourite event so far at King's has been Battle of the Bands. The Level Coffee House is just the perfect place to host indie shows. This year had the best theme with "Kingchella". With a set of dramatic professors to play the judges, and really phenomenal music, what's not to love about it?!" - Mckenzie Oliver, 3rd Chemistry Major

Graduation
"Going to Graduation has been the best. I get to see the people I have come to know over the years move into a new phase of their lives. When I graduated I was so proud of everyone. Especially Joe, our valedictorian, who's comments were a perfect capstone to our time at King's." - Timothy Preston, Education After Degree
Commuter Events
"I love King's events, and the ones that I attend that involve free food, like the Commuter Breakfast and Wednesday Chill, are my favorites." - Loreyn Martin, 4th year Business Major
If you're interested in coming to King's, you should definitely check out some of these events and many more! They're a great opportunity to meet new people and have fun with fellow students. Who knows, you may end up even running one of these events someday!
All the best!