Back to Blog
Spring Break 2016!
Mar 21, 2016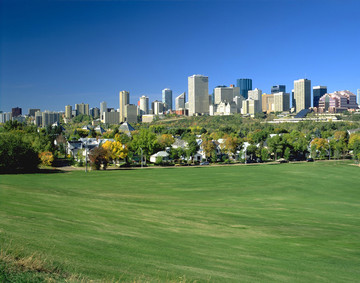 Hey Students!
I'm assuming you are all pretty excited for Spring Break, I know I would be! I'm actually a little jealous of you guys, what I wouldn't do for a whole week off this time of the year…. Thinking back to my high school days, my friends and I always enjoyed making plans and hanging out whenever we could, so I figured you guys wouldn't mind a little help with coming up with things to do during the break! We just launched a new webpage on the www.kingsu.ca website stuffed full with different Things To Do in Edmonton for every season! Here are my top recommendations for what you can do this break!
1. Movies
There always tends to be something worth seeing in the theaters! Saturday mornings at 11:00 at select Cineplex theaters, you can catch a family movie for only $2.99! Step back to being a kid again and check out the different animated movies. Be sure to check for participating locations and showtimes!
2. Board Game Cafes
Get a bunch of friends together and head out to one of the Board Game Cafes in Edmonton! Enjoy playing one of your favourite games or try a new one along with some great food and coffee! I recommend Table Top or Hexagon.
3. Escape Rooms
If you're looking for something to do that involves a mental work out but is still fun, try an escape room! What better way to spend 45 minutes of your life than locked in a room with your closest friends trying to figure out how to escape? There are four different escape rooms in Edmonton, check them out! Edmonton Escape, Escape City, Smarty Pantz and Breakout Entertainment. 
4. The Muttart Conservatory
Take a walk through all four pyramids at the Muttart! Feast your eyes on the interesting plants and enjoy their lovely colours! This month's theme for the feature pyramid is "Swing into Spring".
5. Go-Karting
Head over to Speeders and challenge your friends in a race with go-karts that reach up to 70 km/hr. After the race, play pinball, pool, foosball or air hockey. It's a great way to spend a day! 
Hopefully this has been helpful! Be sure to check out our webpage for more great ideas! Enjoy your break! 
Cheers,