Back to Blog
Happy National Grilled Cheese Day!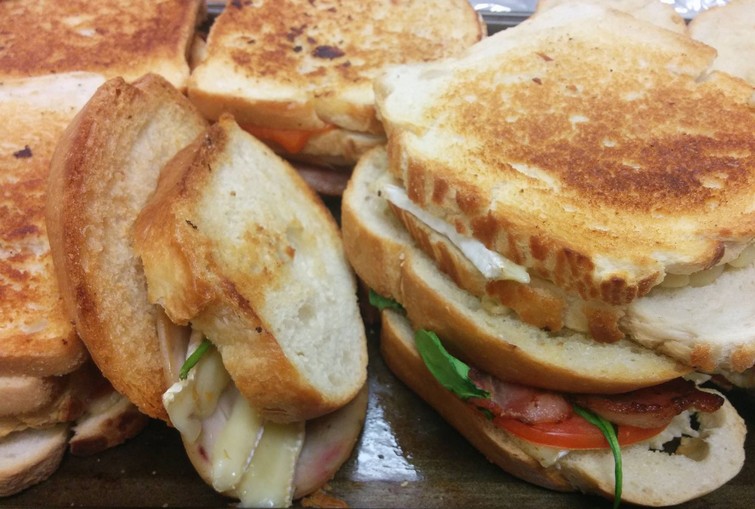 Hey Kings,
Guess what?! National Grilled Cheese Day is a thing! Not fully believing my fellow student bloggers, I turned to the trusty Google and found out more about this day and grilled cheese in general. After killing a significant amount of time in this interesting research, I figured I'd share my new-found knowledge with you!
 History Facts:
The Ancient Romans were the first known people to cook cheese and bread together
Following the great example of the Romans, many other cultures decided to create their own versions
The idea of grilled cheese really kicked off with the invention of sliced bread in the 1920s, which combined with the invention of cheese slices in ~1916, assembling grilled cheese was made ever so much easier!
 Different Names/Types from Around the World:
Cheese toastie or toasty – Popular in the UK where it is either grilled, baked in an oven or placed in a pie iron
Croque Monsieur – Popular in France where Gruyere cheese is melted inside a ham sandwich
Croque Madame – Same as the Croque Monsieur but adding a fried egg on top
Bauru – created in Brazil, mozzarella cheese melted in a bain-marie over toasted bead slices, tomato and pickles
Bombay Masala Cheese Toast – Made in India, featuring green chutney sauce, mashed potato, spices, masala, and  vegetables
 Here's My Recommendations for Fillings:
Macaroni and cheese
Chips and gouda cheese
Cream cheese, mascarpone, powdered sugar and strawberries
Ham, pineapple, cheese and sliced jalapenos
Bacon, cheese and guacamole
In light of this nationally recognized day, Admissions' Bloggers decided we should celebrate this occasion by making a variety of grilled cheese! Check out the photo above with our impromptu flavour combinations:
Mac & Cheese with bacon
Brie, bacon, tomato and spinach
Cheddar cheese, havarti cheese, bacon and turkey
Well that's all for now folks! Happy National Grilled Cheese Day!
Cheers,