Back to Blog
Favourite King's Classes
Apr 08, 2016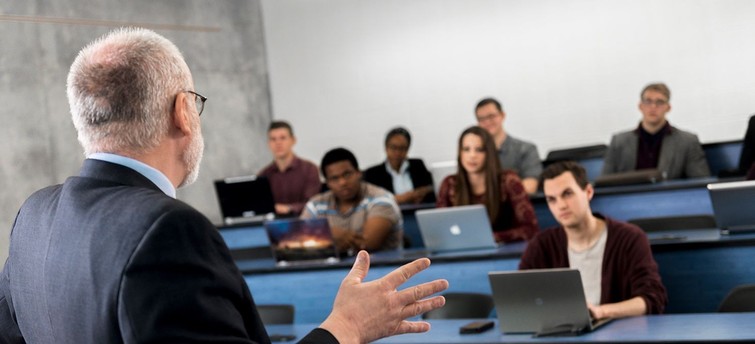 Hey Future King's student!
When picking courses for university, it can be confusing in deciding which courses to take. Asking current university students is a great way to get an insider's perspective on what could become your favourite university courses! Here are some of King's current students' favourite courses:
PSYC 250 and 251
"Both intro psychology courses, Psych 250 and Psych 251, for sure are my favourite courses so far. It is also my major. I love these courses because I am able to understand the emotions and behaviour of others and myself better. I am able to do some introspection with all the material I learn, and I can find meaning in my own life with every lecture."
-Jesse Fuentes, 1st year Psychology Major
GEOG 201
"My favourite course would have to be Geography 201: Physical Geography because after taking it, I decide I wanted to do an ENVS major! The field trips were amazing; we got to go all over the city. As someone from out of town, it was a great way to get to know Edmonton. The Jasper field trip was the best part."
-Kathryn Binnema, 3rd year ENVS Major with a Concentration in Economics and Politics
DRAM 349
"My favourite class at King's would have to be Drama 349: Oral Communications because the professor, Lori, has a way of making even the most seemingly meaningless or uncomfortable things feel normal. I always see the benefits of all she teaches us and she makes me feel like everyone in the room is family."
-Mark Lane, 3rd year Biology Major
PSYC 363
"I think I would say that so far it has been Psychology 363: Cognition! I found it so fascinating! All of the brain studies we learned about really dove into day to day experiences that made real life application natural and relevant. It was crazy how many times during class I would get thinking about how I experience many of the processes in my own life. Not to mention we had a great lecturer, Dr. Hossack. It made it easy to find success in that class."
-Kristy Bootsma, 2nd year Psychology Major
CHEM 460
"My favourite class is Chem 460: Synthesis. I love this class because there is a heavy emphasis on laboratory practice, and a small enough class size that a strong sense of community is fostered with all the time we spend together in the lab. In this class we also get to learn how to operate instrumentation that we might not be able to have access to at other institutions."
-Rachel Clark, 3rd year Chemistry Major 
I hope that if you decide to come to King's, that some of these courses could become some of your favourites as well! For tips on selecting courses, check out our Course Registration 101 webpage!
All the best!