Back to Blog
Orientation 101
Aug 27, 2021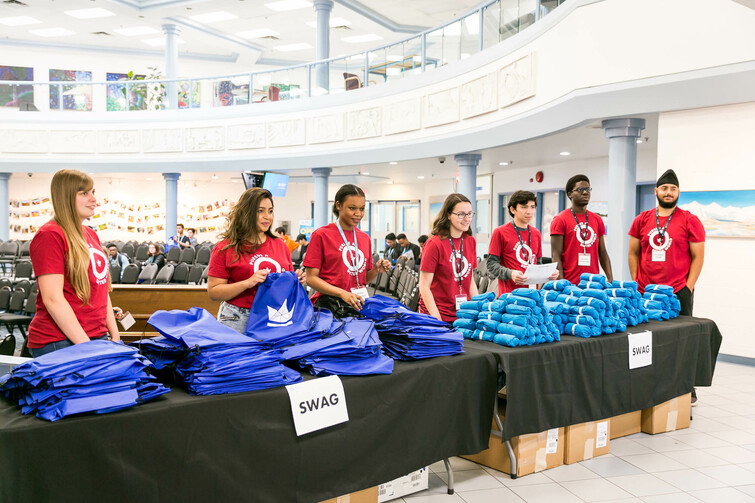 September is almost here which means that it'll be the start of a new school year. To help ease into the new school year, attending orientation would be an important step to take. Let me give you a rundown of what orientation is like and why you should attend. Let's begin!
Make connections
Orientation gives you your first chance to meet new people and make connections. You may not become good friends right away, but it will be less nerve wracking going to your first day of classes and seeing some familiar faces.
Most importantly, you get a chance to introduce yourself and get to know a bit about your professors. You can chat and ask questions you may have about your academics to help you prepare and succeed in your time at King's.
Get familiar with King's
Attending a new school can be a bit overwhelming. But with orientation, you can visit some of the classrooms and public spaces such as the library, cafeteria, study spots, etc. Take advantage of exploring the campus before your first day of classes!
Learn about student services, academic supports and how to get involve
If you didn't know already, orientation this year actually has a self-guided online portion. It covers a variety of topics such as how to navigate online learning, preparing for your academic journey, IT services, and much much more.
If you are attending in person, this is also the perfect time to learn more about services and support King's has to offer. If you are also looking to get involved on campus, you can learn about some of the opportunities in joining clubs and any other volunteering programs we have. There are so many services and ways to get involved on campus so take some time to learn about them.
Orientation is for parents too
I'm sure that your parents are just as nervous as you are about attending university. Luckily, we have also planned a parent orientation to give them a chance to know the campus as well as the staff and faculty that will be working with their kids through their university life.
It is a great time
Last but not least, orientation is a great time with fun events to attend!
My personal favourite would have to be the Colour Me King's and is definitely an event anyone wouldn't want to miss!
We also have the President's BBQ which gives you more chance to learn about the campus as well as the perfect opportunity to socialize with more people.
If you weren't already thinking of attending orientation, I hope this list has you convinced enough to come! You can check out the schedule here to see exactly what our orientation look like this year.
I can't wait to see you all!
Erykca