Back to Blog
Quick & Easy Breakfast Ideas for University Students
Feb 01, 2022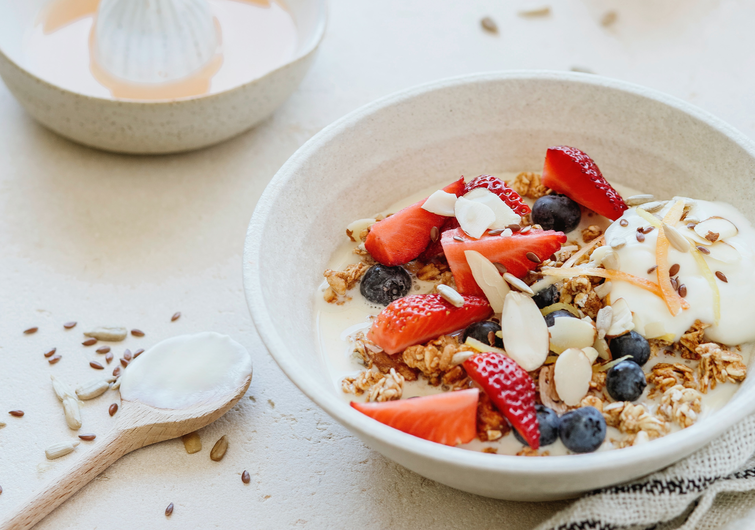 Hey everyone,
You may have heard that breakfast is "the most important meal of the day." Eating a healthy and nutritious breakfast can help us become energized and prepared for a long day of lectures! However, some of us (myself included…) can be guilty of skipping this part of the morning when we're running late or have a busy morning. So, for those of us who are always on a time crunch in the morning, I have prepared some recipes for simple, healthy, and delicious breakfast meals that we can quickly make before we start the day.
Overnight Apple Cinnamon Oatmeal
Preparing your breakfast the night before can be very time rewarding in the morning - whether or not we're running late. To prepare this meal, pour some regular oats and a milk of your choice in a container. Sprinkle in some cinnamon, chia seeds (optional), a scoop of Greek yogurt, a drizzle of maple syrup, and then give it a mix! Place the container in the refrigerator overnight so the oats can soak up the mixture. In the morning, throw in some cut up apples and pecans or walnuts then enjoy!
Banana Honey Smoothie
If you're one of those people who prefer to keep their meals light in the morning, a simple (yet still energizing) smoothie just might work for you! Grab your best blender and throw in a frozen banana, a tablespoon of cinnamon, a spoonful of Greek yogurt, a drizzle of honey, almond milk (or any milk of your choice), and some ice. Then start blending! You can easily get creative with smoothies so try adding in any ingredients you would like such as different frozen fruits, vegetables, seeds, or protein powders.
Yogurt Parfait
This is probably the simplest and the quickest breakfast you can make that still fills you up in the morning. Grab a bowl or a mason jar (if you're planning to take it to-go) and fill it half way with Greek yogurt. Then add in granola, a drizzle of maple syrup or honey, and any fruit of your choice, and then enjoy! You can also make this the night before and keep it cool in your refrigerator to save even more time in the morning.
I hope you enjoy these quick breakfast ideas!
Until next time,
Minji