Back to Blog
International Students Feature
Feb 08, 2022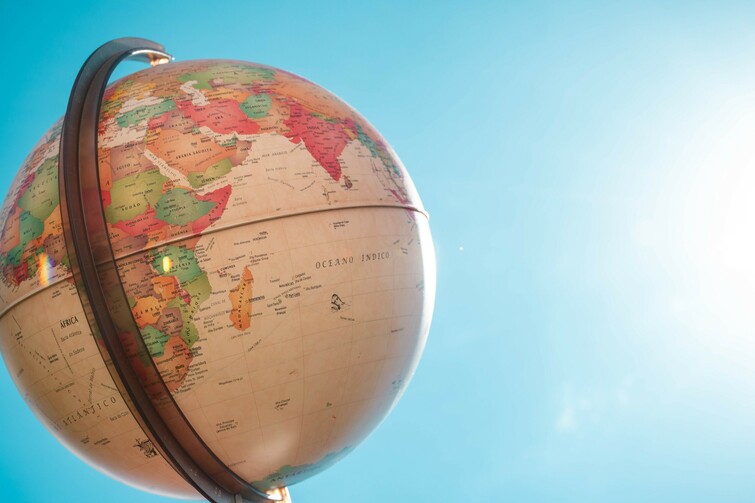 Hey friends,
Did you know that Kings represent over twenty five different nations?! This is just amazing! So for this week's blog, I've decided to dedicate it to our international students. I interviewed a couple of our students to get an insight of what life abroad has been like for them. Let's see what they had to say:
Where are you from and what made you want to study abroad?
"I am from Nigeria and other than the educational system in my country not being so good, I wanted to experience a new culture, new people to get a bigger and better experience of life." -Honour, BSc Computer Science (4th year)
"I am from Sri Lanka, which is a small island close to India. When you look at other countries to study abroad, Canada is appealing. It is very welcoming and filled with lots of nice people. I also have a sister that's been living in Canada so I kinda had some family here as well. She had mentioned to me about King's which is a Christian university and has a really good chemistry program." -Anji, BSc Chemistry (4th year)
What were you most nervous about?
"I was most nervous about not seeing my family as much as I am used to and how it will be to do life in an entirely new country without my family right next to me as they have always been." -Honour, BSc Computer Science (4th year)
"Well it's a whole new world. I was nervous about the uncertainty of not knowing what I was putting myself into, meeting the right people, and making good connections. When you leave home and move to a new country, you expect to make those good connections and find a good community, a good church. I was also very nervous about feeling homesick. So just not knowing what challenges could arise was a little nerve-wracking." -Anji, BSc Chemistry (4th year)
What has King's been like for you?
"Easy question, I can honestly say King's has been one of the best decisions made in my adulthood. I see so much of God's hand in me being here. I am not saying it has been an easy journey, I have had my struggles for sure, but I've had and I'm still having an amazing experience interacting with people and being involved in King's." -Honour, BSc Computer Science (4th year)
"King's has been amazing. I'm happy that I didn't pick a different university. It has helped me connect with people more, I like the faith community here and King's has been welcoming. There are also different student life and all the things King's has to offer are great. I was part of the international students group, which was even better." -Anji, BSc Chemistry (4th year)
What is your favourite thing(s) about King's and Canada?
"I guess of all the things I could mention, the one thing that does stick out and applies for both King's and Canada is the niceness of the people. I have met a lot of welcoming people and some I call family today." -Honour, BSc Computer Science (4th year)
"My favourite thing about King's are the profs. They're very caring, considerate and they want you to grow as a person and really try to equip you before leaving King's. I also really like the opportunities King's give their students, like on-campus employment,student leadership, ambassadors. I personally really enjoyed the research opportunities and internships that they give to you and the reason we get these opportunities is because King's is such a small school so you can make really good connections. It really sets you up for life after.
Canada is a beautiful country. The weather is always a shocker and the main downside for me, but I am trying my best to learn to embrace it and try to do more things out in the snow/ice. I love summer here and seeing the mountains. They're so beautiful and unreal. I also like the variety of restaurants they have here in Edmonton. I really appreciate that because it makes me miss home a little less." -Anji, BSc Chemistry (4th year)
What is something unique about your country that you would want to share with us?
"There's a lot I would want people to know about Nigeria. Their food is amazing (could be spicy though), their cultures are very rich. There are over 500 languages spoken in Nigeria. The one very unique thing I'd like to share is how extremely gifted and talented my people are. If you've met a Nigerian, you would know they are very resourceful and have a lot to offer." -Honour, BSc Computer Science (4th year)
"There are so many things I want to share about my country. Because we are an island and surrounded by the ocean, it's amazing being able to go to the beach so easily and being by the ocean. The street food is also really good. We also have a lot of festivals back home and just big celebrations. People back home also wear a lot of bright colors." -Anji, BSc Chemistry (4th year)
I just would like to say thank you to Anji and Honour for sharing with us what life abroad has been like as well as sharing a little bit about their culture. I always find it so interesting to hear about the different cultures out there and luckily enough, King's is filled with a great diversity of students, staff and faculty.
All the best,
Erykca