Back to Blog
Scary Movie Showdown: What to Watch to Get in the Spooky Mood!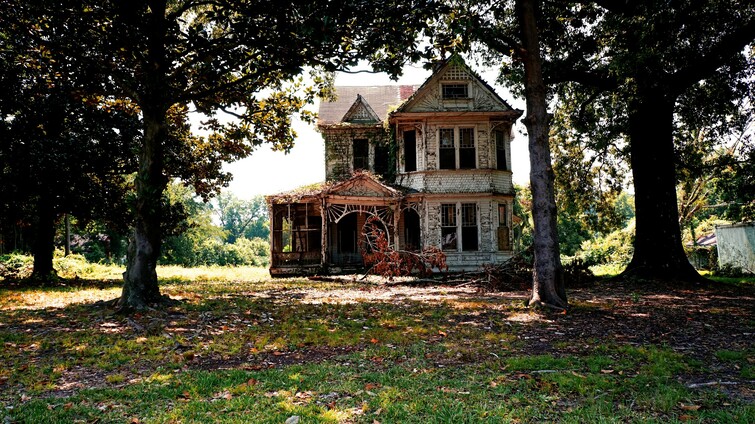 Halloween is my favourite holiday. I'm not a fan of slasher films and jump scares, but I love the spooky, autumn night atmosphere that comes with pumpkins, candles, bats, and odd things on display in bottles. I'm slowly starting to realize that I actually really like spooky movies, too. My scare tolerance is quite a bit higher than I expected – as a kid I was such a scaredy cat and could barely handle the thrillers my best friend loved to choose for sleepovers.
As an English major, my favourite scary stories are the ones that focus more on the story than the scare. I value a well-told tale with tight plotting, powerful foreshadowing, and exquisite dialogue. For each film or series in my list of scary movie recommendations for October, I can promise you that most of the value is in the spaces between the scares.
Midsommar
I almost hesitate to include this one on the list, because I think it suits a very particular taste. A lot of people walked out of the theatre during this one. Personally, I loved Midsommar! It's full of visual foreshadowing and tight storytelling. It isn't really a traditional horror movie as much as it is a thriller with some tense moments and gore, but all the tension and gore serve story-telling purposes. There's nothing gratuitous about this one! Even at its darkest, Midsommar is filmed beautifully, with vibrant colour and florals. If you liked NBCs Hannibal TV series with Hugh Dancy and Mads Mikkelsen, you'll love this film.
A Quiet Place
The first time I saw a trailer for A Quiet Place—starring and directed by John Krasinski (Jim from The Office, anyone?)—I knew I was going to see it as soon as it was released. It was the first time I wanted to watch something that looked scary in theatres – usually I wait to watch from the comfort and safety of my own home! A Quiet Place didn't disappoint. This film about the lengths we go to to protect our loved ones had me in tears for its tender moments. All the tension and fear revolves around profound love and grief.
The Haunting of Hill House
Technically a series adaptation of a novel, but I'm still putting it on the list because this show is gorgeous. Not only does it have some majorly spooky vibes and scary moments, it's a deeply thoughtful and emotional story about family, love, and grief. This isn't your classic scary entertainment – it's smart and well-written, and the themes are more important than the scares. In fact, the scares are used to enhance the themes.
Cuddle up with a blanket and some tasty snacks, and watch a great movie or TV series that lets us explore the human condition – sometimes learning to face our shared fears, anxieties, and grief is best done through storytelling.
Enjoy the spooks!
Emily