Back to Blog
Summer Must-Reads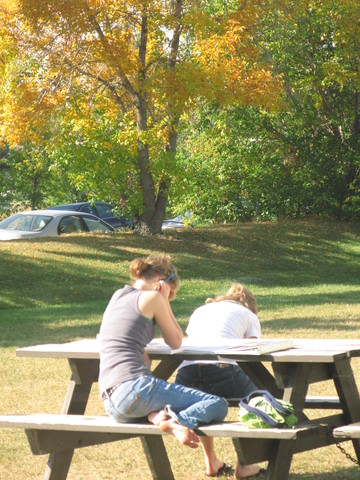 Hey King's!
One of my favourite parts about summer is having time to read for fun – such a nice change from dry textbooks. Sometimes though, you hit a wall – it can be hard finding good books to read! So I will make it a little easier for you by giving you a list of books that come highly recommended.
**Disclaimer: I have not read all of these books so if you don't like one all I ask is that you don't hold it against me, please and thank you!
The Secret Keeper by Kate Morton – This is a story that will completely absorb you – a story of family secrets, thievery, murder, mystery and enduring love, this novel will hook you in deeply to its story of deception and passion.
The Invention of Wings by Sue Monk Kidd – If don't recognize the name, Sue Monk Kidd is also the author of The Secret Life of Bees, and this book is on Oprah's Book Club 2.0 List so definitely read it. This story follows the journey of a young girl who strives to accomplish things that women were not able to during this time period. You will see American history through the lens of female struggles for liberation, empowerment and expression that will leave no reader unmoved.
The Light Between Oceans by L. Steman – This book tells the story of a young couple who live on an isolated island and of a choice that they make that changes their lives in ways they could not imagine, as well as changes another life devastatingly for someone they never knew existed.
Me Before You by Jojo Moyes – For all you romantics out there, this is the story of two people who had very little in common who end up having a very big impact on the lives of each other.
The Storied Life of A. J. Fikrie by Gabrielle Zevin – This novel is about second chances and opening up to all the books and love that have the potential to change lives.
The Glass Castle by Jeanette Walls – This novel tells the story of a family that is at once highly dysfunctional and uniquely gifted. What is interesting about this book is that it is actually a memoir of this author's own family and childhood.
The Thief by Megan Whalen Turner – the first book in a four part series, this novel is short but sweet and won't let you put it down until you've finished it. Technically it is a children's book, but it is one of my favourites to read and re-read.
Still Alice by Lisa Genova – Recently turned into a movie, this book is presents a glimpse into the experience of someone who has Alzheimer's disease. There are sad parts, but the beautiful story that it tells makes it well worth the time it takes to read (also, it was a New York Times Bestseller).
All the Light We Cannot See by Anthony Doerr – This one is another award winner and also takes place during WWII. It tells the story of a blind French girl and a German boy whose paths collide in occupied France as both try to survive the devastation of the war.
The Alchemist by Paulo Coelho - This story is about an Andalusian shepherd boy named Santiago who travels from his homeland in Spain to the Egyptian desert in search of a treasure buried near the Pyramids. The story of Santiago is an eternal testament to the transforming power of our dreams and the importance of listening to our hearts.
Eragon by Christopher Paolini – Perfect for fans of The Lord of the Rings, the New York Times bestselling Inheritance Cycle about the dragon rider Eragon is a story of magic, glory and power of choices that could save or destroy an entire empire. Plus there's a series that follows it if you really enjoy this book.
The Historian by Elizabeth Kostova – A tale that combines fact with fiction and history with the present in a story of adventure, mystery and suspense, this story of a discovery that changes a woman's life will keep you turning the pages to find out what happens next.
And of course, I can't forget the classics that everybody loves – obviously I'm talking about Harry Potter – but also books like The Giver, The Life of Pi, To Kill a Mockingbird, The Great Gatsby… if you get through the first list, consider rereading some of the books that you had to read for school because you may enjoy them a lot more when you aren't required to read them.
Wow that ended up being a long post – it's just so hard to leave out a good book. Anyways, I hope that you all take the time to read at least a few books from this list, and if you do, let me know what you think! Or even better, share your own book recommendations!
Happy Reading!
P.S. - Special thanks to everyone who helped with this blog by sharing some of their favourite reads - my fellow Admissions office members, my mom and brother, and a few friends. Thanks guys!