Back to Blog
Summer Staycation Ideas
Jul 19, 2019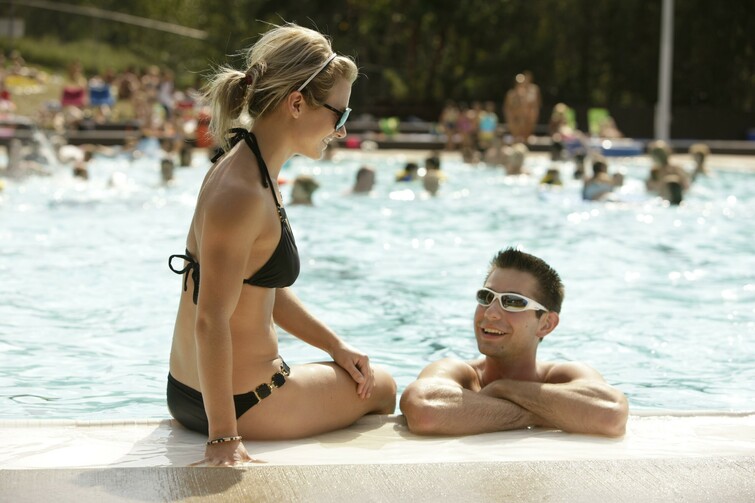 Hi friends!
If you are dying to go on vacation but don't want to put in all the money and effort to book hotels, cars, or flights, then this blog is for you. Have you ever thought of trying to do a summer staycation? This is where you can have a vacation right where you are: in your home town! Here are a couple of ways you can make your home town into a little getaway.
Tasting Tour
Decide on a couple of places where your taste buds can go for a ride! This is your chance to get out of your comfort zone and try something new. Think of those places that you pass by and always want to try but never have the time to. Now's your chance to try new restaurants, cafes, and food trucks, because you're making your very own summer staycation! Food is an easy way to a vacationer's heart.
Outdoor Pools
Try all of the outdoor pools that you can find! Sometimes there are public pools that are free all throughout the summer. Even if you can't find a pool that you like, you can always turn on your sprinkler and have some fun! Anything with cool water on a hot summer's day is definitely a must. Especially on a staycation!
Museums
Are you a museum person? Luckily, your hometown has to have at least some museums! Not a lot of people have time to go to these on a regular day but if it's a staycation, so why not? If you don't have museums, try visiting your local art galleries or walk around an area of town that has a bunch of art on the walls. This is a good way to pump up your Instagram!
Treat Yo' Self!
If you've been outside enough and want to come back to your "hotel" or "Airbnb" if you will, there are things you can do at home! Binge watch a new TV show, bring a masseuse to your house and get a massage, or pamper yourself with face masks and scented lotions or candles. The point is to feel relaxed, like you are on vacation, even in your own home.
Old School Movies
Try watching a movie the old school way. Get a friend and go to a drive-in! If your hometown doesn't have a drive-in, make your own! Grab your laptop, download some movies, drive to a sweet spot, cuddle in some blankets eat your favourite snacks, and call it old school.
These are only 5 out of a million other things you can do to make yourself feel like you're on vacation. What truly makes this a staycation is that you do things that are out of the ordinary. Something that you wouldn't usually do every day to get you a feel for new things you can do right in your hometown!
Yours truly,
Bianca