Back to Blog
Thanksgiving
Oct 07, 2021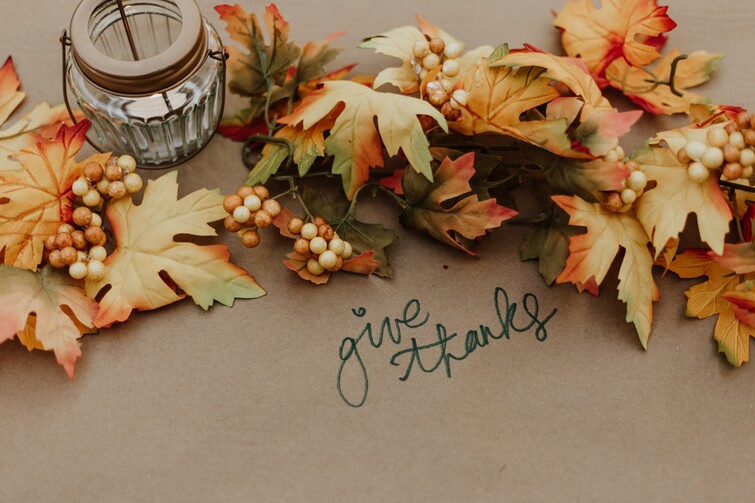 The time to get together with friends and family, acknowledging all we are thankful for around a table of delicious food is approaching! Thanksgiving is one of my favorite holidays of the year. There are many things I am thankful for including my fiance, my siblings, the chance to pursue a degree in Education, my friends and much more! I asked a few students what they are thankful for and if they have any traditions. I thought I'd share these answers with you!
What are you thankful for?
"I'm thankful to be back in person for school! I missed daily interactions of running into friends and faculty in the hallways. I missed being able to learn in person and discuss. I'm so thankful I have the opportunity to see all my friends again and play volleyball competitively." -Lauren Kroetsch (1st Year B.Ed Secondary)
"I am thankful for my family and friends for always being there to support me and hold me up. Without the loved ones in my life I don't know where I would be." -Sinead O'neill (3rd Year B.A. History)
"I'm thankful for my family." -Graeme Scott (1st Year B.Ed Secondary)
"I'm thankful for a lot of things, but one of the big ones for me right now is a supportive community, including my family back home, my friends and professors here at King's. I'm also grateful that I get to spend more time in person with my community this year." -Emma Hutchinson (3rd Year B.A. History)
"I'm thankful for being able to come to school and learn in a classroom setting rather than at home on a computer. I'm also thankful for my wife!" -Caleb Notenbomer (4th Year B. Commerce)
"I'm thankful to be welcomed in a loving community of future educators and to be surrounded by friends at school everyday." -Katie Doucette (1st Year B.Ed Secondary)
What is your family tradition?
"During Thanksgiving my grandma, aunties, uncles and cousins all get together for a big supper! My grandma makes homemade apple pie and lefse, which is a Norwegian tradition." -Lauren
"The traditional turkey supper!" -Graeme 
"Spending time with family and playing board games!" -Sinead
"Simply having a family meal all together!" -Emma
Take a break from the stress of school and enjoy some time with your friends and family this Thanksgiving! 
Happy Thanksgiving,
Kena