Back to Blog
The Best Place to Get a Pumpkin Spice Latte
Oct 02, 2018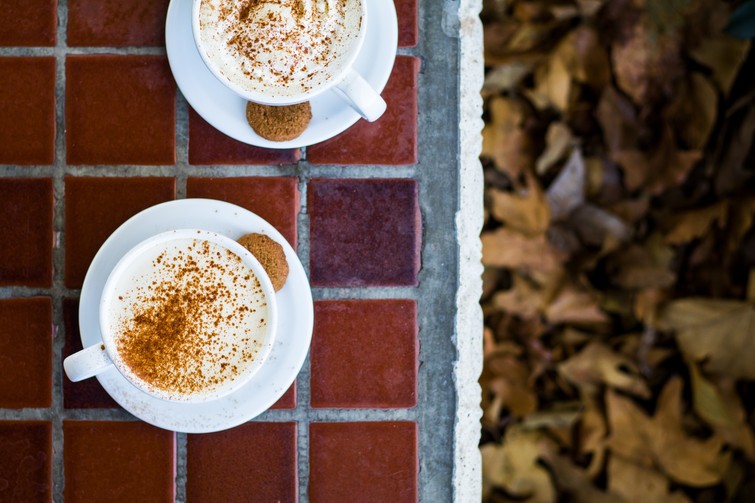 It's that time of year again! Fall: the time for chunky scarves, warm sweaters, and Pumpkin Spice Lattes! This fall was actually the first time I ever tasted a Pumpkin Spice Latte as I am not normally the type of person who enjoys pumpkin flavours all that much. Though I don't like pumpkin, I do love lattes so I came into this with an open mind to rate four pumpkin spice lattes and decide which one is the best. I tried pumpkin spice lattes from four places and have ranked them from my least favourite to my favourite.
#4: Tim Hortons:
Price (Small): $3.34
When I went to Tim Hortons to get a Pumpkin Spice Latte I was immediately disappointed because I didn't actually receive a latte but rather a Pumpkin Spice Iced Capp. In comparison to the lattes the Pumpkin Spice from Tim Hortons was overwhelmingly sweet. The taste of whipped cream and syrup overpowered the actual drink. If you are the type of person who enjoys caffeinated drinks for the sweetness this drink is probably the one for you, but personally I did not enjoy it that much.
#3: Starbucks:
Price (Small): $4.45
I was surprised that the latte from Starbucks was not my favourite because of the amount of people that speak highly of Starbucks' Pumpkin Spice lattes. It was a fairly decent latte, but similar to the one from Tim Hortons, just tasted too sweet. I enjoyed the texture as it was quite thick and creamy, but the taste was more so like a pumpkin spice syrup rather than a latte with simple flavouring. Therefore, although I didn't enjoy the sweetness of the latte at Starbucks that much, it isn't a terrible option especially if you like sweeter drinks.
#2: McDonalds:
Price (Small): $2.10
The latte from McDonalds surprised me a lot, my expectations were not that high but it actually tasted pretty good. It was thick, creamy, and spicy with a touch of sweetness all at the same time. The only downfall to this latte was that the taste of the spice was a little too prevalent over the pumpkin flavour, which is an important part of the drink. If you are looking for a good pumpkin spice latte but aren't willing to pay the extra money at somewhere like Starbucks or Second Cup, McDonalds is a great choice.
#1: Second Cup:
Price (Small): $4.25
Second Cup had my absolute favourite Pumpkin Spice Latte. It was very delicious; the flavour of the pumpkin and spice balanced so well with the flavour of the coffee. It was rich and flavourful, and tasted like a fresh latte with a touch of fall festivity. I had no complaints about the latte from Second Cup. If I were to recommend a Pumpkin Spice Latte to someone it would definitely be this one.
Therefore, the best place to get a Pumpkin Spice Latte is Second Cup! But, ultimately it is your personal preference in picking the best pumpkin spice latte; if you enjoy sweeter flavours Starbucks or Tim Hortons is probably the better choice for you, but if you want something spicier with more coffee McDonalds or Second cup is a great option.
Happy Fall,
Lindsay