Back to Blog
10 Different Ways to Eat Pumpkin
Sep 28, 2018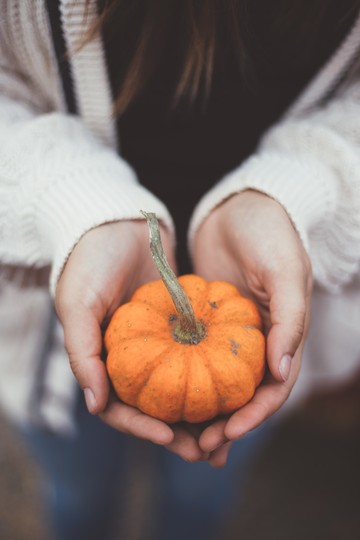 Hey Everyone!
With the beginning of fall comes the beginning of pumpkin season. As someone who has never been a fan of pumpkin pie or pumpkin spice lattes I've been looking for some new and interesting ways to eat pumpkin, so I thought I'd share them with you. Here are ten different ways to eat pumpkin:


Pumpkin Pie White Hot Chocolate:
This is for all of you out there, like me, who might not like pumpkin spice lattes but still want a fun fall drink.
Pumpkin Cinnamon Rolls:
I don't know about you, but I love a warm cinnamon roll on a brisk fall morning so why not change it up and add a little pumpkin.
Pumpkin French Toast:
Not a fan of cinnamon rolls, but still want a little pumpkin in your breakfast? Give pumpkin french toast a try.
Pumpkin Waffles:
If the above two items don't interest you for breakfast, then pumpkin waffles just might.
Pumpkin Nutella Cookie Bars:
Now that we got breakfast out of the way, how about some dessert? Mixing pumpkin and Nutella together, you really can't go wrong.
Pumpkin Ice Cream Pie:
This dessert takes the best parts of ice cream cake and the best parts of pumpkin pie and mixes them into one delicious treat.
Pumpkin Hummus:
If sweet desserts aren't for you then try making this pumpkin hummus, it goes great with pita chips or veggies.
Cheesy Pumpkin Pasta:
Change up your usual mac and cheese recipe with this pumpkin twist.
Roasted Pumpkin Fries:
If you like sweet potato fries and are looking to switch things up a bit, you should definitely try these! 
Pumpkin Spice Granola:
If none of the above options peak your interest, then try this granola. Add it to yogurt for a healthy breakfast or just eat it on its own.


Whether you're a fan of traditional pumpkin items or not, hopefully these ideas will help spice up the way you eat pumpkin this fall.
Till Next Time,
Kayla