Back to Blog
Tips For Students Living in Rez
Jul 15, 2016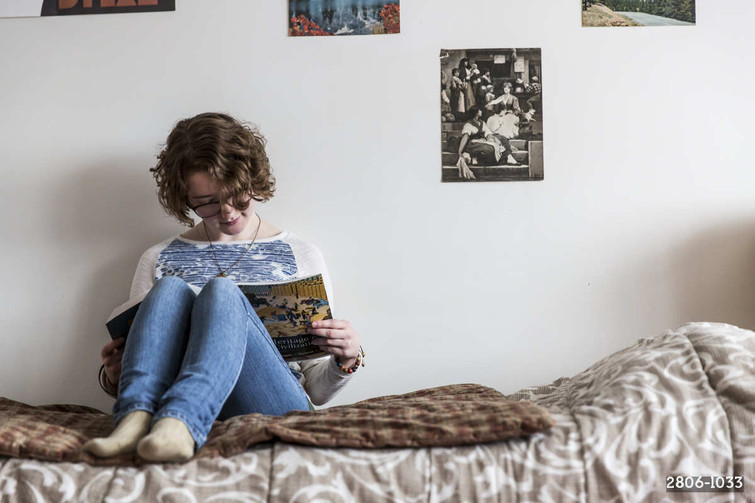 Hey new students,
Living in Residence, especially in your first year, is one of the best ways to get instantly connected on campus! However, it is also a pretty big adjustment to make. Having lived in Rez for 2 years, here's my list of ways to make your transition to living on campus an enjoyable experience!
Get to know your RAs: Each floor in Rez has its own Residence Assistant (RA), and it is their job to make sure everything runs smoothly on that floor. Get to know your RA, they have lots of wisdom to offer about the university experience and are a great person to talk to when you need advice or help with Residence concerns.
Take advantage of Rez events: There are tons of events for students in Rez. RAs plan something for each night of the week, and lots of times these events include free food. Checking out these events, even if it's just for a moment, is a great way to get to know other students living in Rez. Some of my favourite events were mug decorating in room 6:01, Rez Wake and Rez Rumble!
Complete your Roommate Agreement: This essentially sets out a clear list of guidelines for how you and your roommate(s) want to run your room – from whether you want it to be a quiet study space or a hangout for friends , to how you want to divide cleaning responsibilities. The agreement will basically give you a reason to work out all your potential roommate issues before they actually happen.
Attend the retreat: First of all, this is included in your orientation fees, so why not take advantage of a weekend away at Camp Nakamun? Second, it is a great way to get to know people and have a good time together in a setting apart from Rez.
Leave your door open: If you're just hanging out in your room, my advice is to leave your door open, especially for the first bit of living in Rez. It's way more welcoming, and you might be surprised at how quick you can get to know people, even as they're just passing by.
Get creative with room décor: The best way to get settled into a new place is to make the space your own. Obviously you have to be respectful of your roommate's space, but bring in lots of pictures, knickknacks, lights, etc, to make your space feel like home.
Check out our packing lists: For tips on things to bring for Residence, check out our packing lists online!
Also, check our Pinterest page: we've got packing lists for each of the different Rez types, and it's displayed in a way that is fun to look at!
Stay tuned for our "I almost forgot to pack" blog in August: With a list of some things that you might not think about, definitely come back to check out this blog later in the summer for some helpful reminders of things you won't want to forget.
Well, I hope these tips make your transition smooth – King's is a great place to go to school, so enjoy your first year here!