Back to Blog
Top 5 Fall Hang Outs in Edmonton
Sep 25, 2018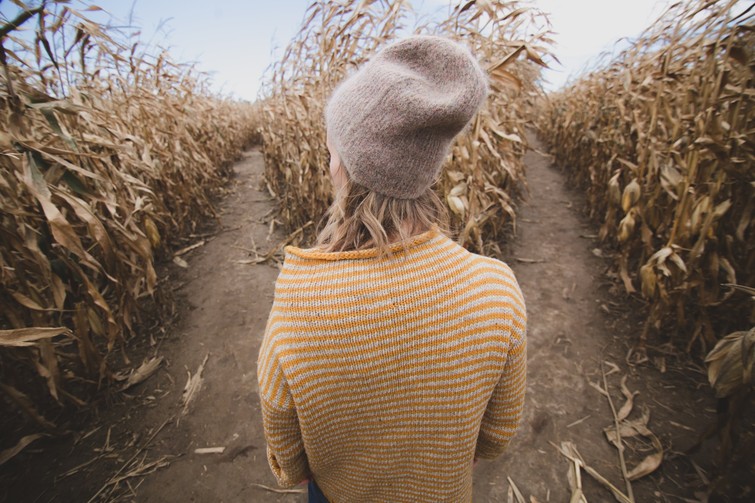 Hi friends!
Happy fall! Or should I say happy early winter? I know it's going to be really tempting to stay inside and wrap yourself up in a blanket but how could you when there are so many activities to do for the fall season? In this week's blog, I'll give you the inside scoop to the top 5 fall hang outs in Edmonton to really get you in the fall spirit!
Hang out #1: Transcend
For those who like to stay warm, this one is for you. Why not kick it back where the coffee is at? When I think fall, I think pumpkin spice lattes and cinnamon flavoured drinks. This is a great spot to have those cozy hang outs with friends.
Hang out #2: The Corn Maze
This is honestly my favorite fall activity to do because this just screams fall! Grab some friends and get lost in the tall corn stalks. This corn maze is pretty aMAZEing because not only is it just a maze… it has jumping pillows, farm animals, pedal cars, potato cannons and more!
Hang out #3: Deadmonton Haunted House   
As soon as it hits fall, the countdown until Halloween officially starts. If you know a group of friends who love to get scared and love scary things, hang out at the Deadmonton Haunted House. I'm sure this will give you goosebumps! Opening starts September 28th.
Hang out #4: Festivals
Try something new this year by visiting some fall festivals! These festivals consist of good food, music, lights, and definitely some Instagram worthy photo-ops!
Hang out #5: River Valley
Our last hang out spot is the River Valley. Whether its summer, fall, or winter, there is always so much to do here. For fall, you can walk the River Valley trails and admire the colors changing on the leaves and if it's a really nice fall day, you can even have a picnic!
With these top 5 hang outs to do, you and your friends will barely know that the snow is even FALLing! So what are you waiting for? Celebrate the change of season with these fall festivities!
Yours truly,
Bianca