Back to Blog
Transferring to King's!
Feb 26, 2016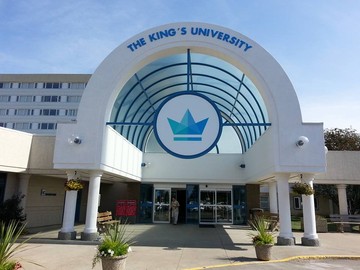 Hey students!
Finding a university for the fall term is getting serious, the hunt is on! If you're at another university and you're considering transferring, King's is a great option, so keep reading!
I myself am a transfer student! I did my first year at a larger university in Ontario and decided in my second semester that the school I was at wasn't for me.  So I began re-hunting for universities. After lots of stressing and searching, I came across The King's University! The next thing I knew, I was on a plane headed to Edmonton for a KVF event. After instantly falling in love with King's came all the nitty gritty stuff that comes along with transferring universities in general.
I'm sure there are many of you out there who have questions similar to those I had, so here are a few little points to keep in mind when it comes to transferring:
1. Don't stress about transferring courses.

I was a little worried about if/how my courses would transfer over to King's, but it all turned out! Getting in contact with people at King's was no problem at all! Dealing with the Admissions staff made transferring courses a piece of cake, as they were all more than willing to help you out and were quick to respond! Having copies of your interim/final transcripts, as well as your course syllabi, on hand really streamlines this process. Check out our website to find out more about transfer requirements and scholarships.
2. You'll make friends!
I was a little concerned about the social aspect of transferring universities - how hard was it going to be for me to make friends when my fellow classmates already spent a year getting to know each other? It was actually no problem at all, finding where I wanted to be was quite simple. Student Life makes offers so many on campus events (whether you're a commuter or a resident student), that it can actually be difficult to set aside time to buckle down and do your homework. Plus King's is such a small campus, you'll get to know fellow students, profs and staff in no time!
3. The move is easier than you think!
Moving across the country seemed a little daunting at first, but it actually went quite smoothly! King's has a packing list posted so you know what key items you need to bring with you. And then when you arrive, there are a lot of RA's (Residence Assistants) around to help direct you, unpack your car and move things into your room. The cool thing about being a transfer student is that you're able to choose from any of King's Residence Options to live in (Tower Room, Suite, Apartment)! I moved straight into the Apartments and loved it! It was nice to have your own room but still have the option of socializing with lots of people.
Hopefully you've found this helpful! If you're considering transferring to The King's University, come take a look, there are a number of different campus visit events to choose from.
That's all for now folks!
Cheers,