Back to Blog
What is it Like at King's? Mini Student Interviews
Mar 25, 2019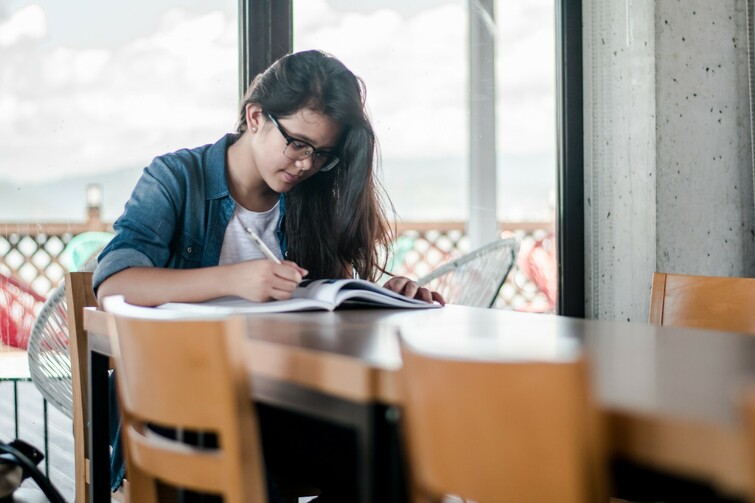 Whether you have already applied to King's, have been accepted, or if you're just thinking of coming to King's, you probably have some questions about what's so great about being a student here or maybe what to expect. Instead of telling you my views, I interviewed some current students here at King's from the different types of Bachelor Degrees that we offer.
Thomas Dejong; Third year Bachelor of Science in Environmental Studies with a concentration in Biology
Why did you choose to take your program and at Kings?
I chose King's because when I came to check out universities in Edmonton the people I talked to here at King's were people I wanted to get to know. They were so warm, welcoming, and full of joy; it was an environment that I wanted to learn at. As for the environmental studies degree that I'm doing I did it for its broad scope of information learned; I feel post-secondary should be broad because this is a time of life changes.
Do you have any tips or advice for someone considering your program?
I would recommend reading Wendell Berry and Aldo Leopold. They have remarkable insights on the world that can help you frame your mindset to what I feel my environmental degree is teaching me. Also maybe connect with some university students and hear our personal perspectives on what we're learning. Connect with me, I'd love to help!
Mckena Boldt: Second Year Bachelor of Arts English with a History and Education Minor
Who is your favorite professor in your area of study and why?
Dr. Tina Trigg would be my favorite professor in the English department. I enjoy how her classes are more group discussion based than lectures. I found that in her class it was okay, but also good, to have different interpretations of the texts than another person. In her classes I felt welcomed, that I belonged there, and was supported by my peers and Dr. Trigg.
What are the highlights of your program?
With being an English major, I didn't really know what I was getting myself into. Coming from high school I wasn't much of a reader, nor did I enjoy analyzing. But since being in this program I have found many highlights.
You find so many good books! Most books I've read so far in my program I would have never grabbed on a bookstore shelf. From required class texts I have found some of my new favorite books!
You get to study many different eras and genres. With being able to explore texts from the 15th century till today, it has allowed me to explore and find what era/ genre/ style of writing I like to read.
The professors in the English program are all amazing. They all care about you succeeding and always want to help you however they can to allow that.
Since being in the English program I have been able to learn about passions I didn't know I had and have grown to enjoy analyzing and reading literature.
 Sydney Kool: First year Bachelor of Commerce Business
Why did you choose your program at Kings?
When I learned about Kings I thought it was so amazing. Then I learned more about the Leder School of Business and I got even more excited! The community within our department is amazing! The faculty really do a lot to create community and connect the students within the business program! They have special events, an Instagram page with students of the week, and they always have tea, coffee, and treats in the business pod for us to stop by and enjoy. The Professors are always so interested to hear about us and what's going on in our lives and they are always happy to help us out with whatever they can! They are truly a blessing and they make the Leder School of Business what it is, Amazing!
What has been your favorite class in your program so far and why?
My favorite class so far has been introduction to business. The faculty has structured it with a lot of care and made it a very enjoyable class. I would recommend it to anyone, even if they are not a business student, it gives a lot of insight to what all is behind the front of a business.
Stay tuned for part two of this Blog to read interviews from a Bachelor of Music Student and a Bachelor of Education student!
Happy Monday,
Lindsay