Back to Blog
What is it Like at King's? Mini Student Interviews (Part 2)
Mar 27, 2019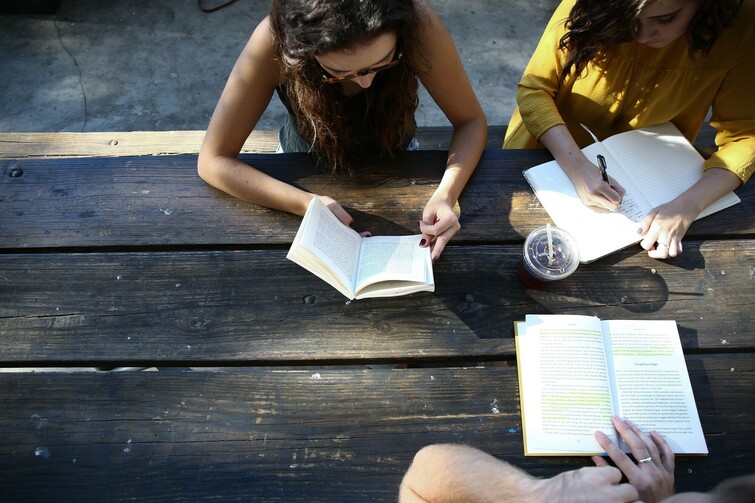 King's is a great school with five different types of Bachelor degrees offered. This blog is focusing on the second section of interviews with students in finding out what makes King's so great!  
 Christina Nawrot; Second Year Bachelor of Music Flute in Performance Track
Do you have any tips or advice for anyone thinking of taking this program?
If you're just thinking about the program, come visit King's! I think your relationship with Professors can make or break your university experience. The great thing about the music department is the small number of professors we have so you get to cultivate deep relationships with them. The more theory or practical background in music that you have, the easier first year will be for you. If you have or can get private lessons on your instrument that makes the transition even easier as well. By second year though, everything usually evens out though, so don't stress if your skills aren't where you want. That's what school is for! Get to know your classmates and professors because you will be spending lots of time with them. Take advantage of older music students! We are all really friendly and would love to help you out!
How have you felt supported/encourage by your professors?
The music professors, I think, are some of the most supportive. Due to the small classes and large amount of time spent together, you will actually get to know them. Specific examples include Dr. Peterson sending out a motivational article during exam season. She does a great job balancing understanding what life of a university student is like, but still pushing you because that's how you learn. Or Dr. Stolte's wonderful understanding about extensions for papers. He cares more about getting a high quality paper than it being handed in by an exact time. They all support and encourage their students. After a good performance at noon tunes or a particularly good paper or exam, they have made a point of telling me or the other students the improvement that has been made. They focus a lot on progress rather than comparison.  
Heidi Olthuis: First Year in the After Degree Program Bachelor of Elementary Education
What are the highlights of your program?
I'm in my first year of elementary education and some highlights are definitely the modules! From a week of music, to art, to learning strategies (and so much more), these modules not only offer up tons of useful information, but it is a great way to become close to your fellow classmates. The modules are such a great learning experience and community builder!
 Do you have any tips or advice for students thinking of taking the education after degree?
Get to know your classmates! You will be spending a lot of time with them, and it makes it so much better if you plan fun things with them (potlucks, etc). They're going through the exact same thing you are, and will become your support system, so get to know them!
Ask other education students for advice! Ask people who have already gone through their first year for help, or on any questions you have. We are happy to help, and want you to succeed!
Just enjoy it! Yes, like any degree, there can be stressful times, but it has been an amazing experience for me, and I highly recommend it to anyone who is thinking about going into education; you will certainly not regret it!
There you have it! If you're interested in taking a degree at King's and have any questions on what it's like to be a student here, leave a comment below!
Happy Wednesday,
Lindsay