Back to Blog
Winter and Christmas at King's
Dec 15, 2020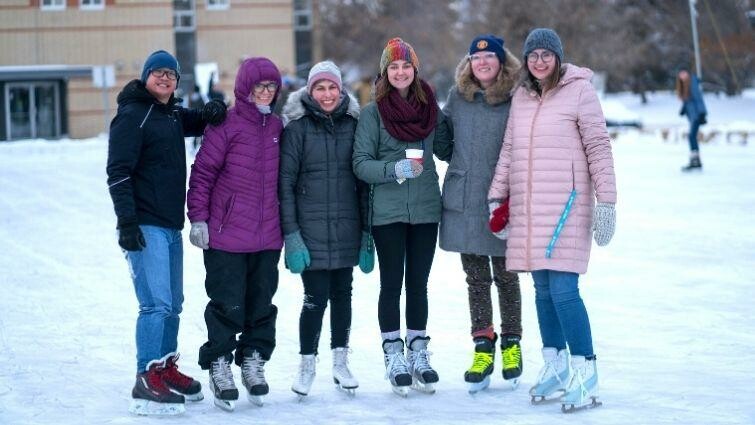 Merry Christmas!
Each day that passes I get more and more excited for the holiday season! Our King's campus is sharing the excitement as by creating many festivities for students to take part in and be able to connect with each other. Let's have a look at some of the fun festivities that keep us going!
Student Giveaways
There are always lots of holiday giveaways happening on Instagram this time of year. Check out what daily giveaways the Students' Association and the Student Life team have planned!
King's Community Ice Rink
Every winter season our community ice rink is definitely a festivity you don't want to miss. Right outside our apartments you will find a place to skate your worries away! You have hay bales and string lights galore… it's the perfect activity to get you in the Christmas spirit while it isn't too cold to skate around!
Fire Pits & Patio Heater Hangouts
We've had an exciting new addition to our campus at the start of September: fire pits and patio heaters! This is a good way to connect with your household cohort. You can grab a drink from the level and cozy up next to the fire pit.
It's so exciting when we come together as a community to find ways to celebrate the upcoming Holidays and relax a little before exam season. I can't wait for all of you to enjoy a little bit of each festivity. You deserve it!
Yours truly,
Bianca