Back to Blog
Campus Ministries: Why You Should Join a Small Group
Dec 22, 2020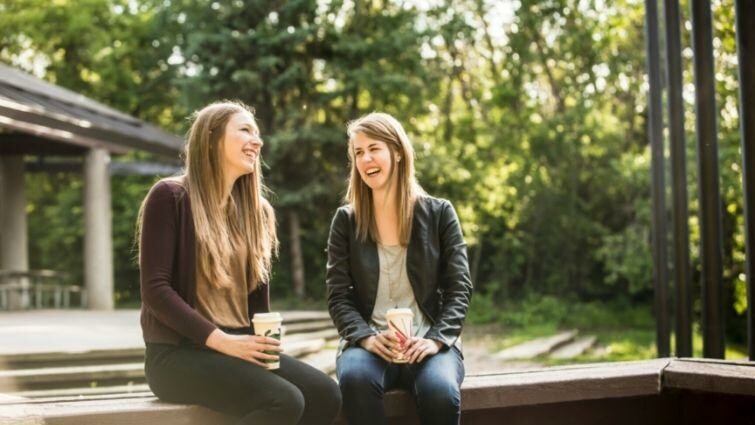 When I decided to go to King's, the Christian aspect had a major influence on my decision. I wanted to join a community that would support me and help me grow in my relationship with God. Since being at King's I have been a part of a few different small groups through Campus Ministries which have greatly enhanced my experience as a student. I have really appreciated being a part of small groups especially in this past semester, so I'm going to share with you a few reasons why I think you should consider joining a small group as a student at King's:
Small groups are a great way to get to get to know other students at King's that aren't part of your program or are in a different year. In the small groups that I have been a part of, I have gotten to know many other students that I don't think I would have met otherwise. Its great to know so many more familiar faces on campus and really feel connected to the community.
Small groups are a great way to express your thoughts about faith, the bible, or Christianity in general. There are a lot of opportunities to have discussions about faith at King's such as in classes or at chapel, but it can be intimidating to share in large group settings. In a small group, you know your peers won't judge you and it's a lot easier to feel comfortable sharing your honest thoughts.
Small groups develop great conversations. I have had many conversations in small groups which have really challenged me and pushed me to continue thinking about interesting topics. This past semester, while reading the book of Romans together, I can remember many great conversations that I was left thinking about throughout the rest of the week.
Small groups support each other. When things get difficult in the semester, whether it's because of school or my personal life, I have found that I have really been able to rely on my small group to support me. It's also great that as students, we all share similar experiences and can relate to the stress that comes with our studies.
I would highly recommend that you consider joining a small group if you're looking for a way to grow in your faith and get to know other King's students. If you are interested in connecting with other students through a small group, you can contact Tim Wood, Campus Pastor as it may be possible for you to join one for the next semester.
Happy Tuesday,
Lindsay