Moving In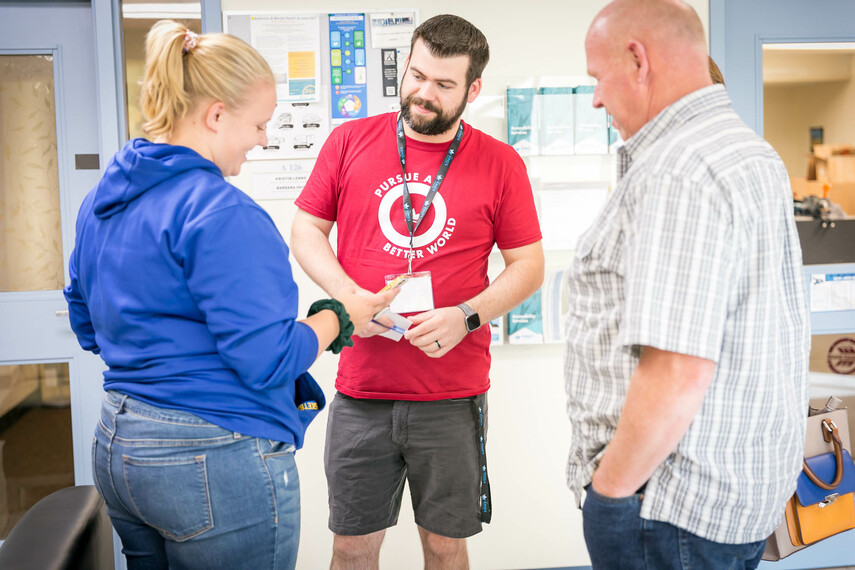 New and Transfer Student Move-in Day: August 29, 2023
Move-in is between 9:30 a.m. and 4 p.m.
Mandatory floor meetings are held on each floor at 7 p.m. to introduce the floor's Residence Assistant (RA) and share important residence information. A residence-wide social event follows. An email with a sign-up link attached will be sent out with your residence placement email, please sign up for your check-in time and plan attend your floor meeting in the evening.
New and Transfer Student Orientation and Parent Orientation is August 30, 2023. We also have a ton of events over the long weekend, so plan to explore the city with us before class begins!
Questions about move-in? See the Frequently Asked Questions. Note that overnight guests are not allowed in residence rooms during move in and orientation week.
Returning Student Move-in Days: August 29 – 30, 2023
Move-in is between 9:30 a.m. and 4 p.m. on both days. A sign-up will be attached in your room placement email sent out at the end of July; please ensure you have signed up for your check-in slot.
Packing lists
Wondering what you should bring with you? Take a look at these lists for ideas, and coordinate some items with your roommate.
Some items are not allowed in residence. These can be found in the Residence Life Community Living Standards document.
Residence documents and agreements
King's strives to be a place that models Christian character and embodies values such as respect, trust, cooperation, and honesty. The following documents form a standard of conduct that uphold these values:
All residence students are required to complete a roommate agreement at the beginning of each term. Paper copies are provided at the first floor meeting of the semester. Throughout the year, roommates should review the document to ensure that agreements are being upheld.