Program Highlights
Highlights of the chemistry program at King's include:
From the biochemical to the industrial, field trips to experiments in the lab, you'll synthesize, bond, and create from the building blocks of God's design. Learn and work alongside faculty who are committed to your success. Many King's faculty members are award-winning researchers and contributors in the natural sciences community.
King's four-year chemistry program is nationally accredited by the Chemical Institute of Canada and, after work experience, can lead to designation in Alberta as a Professional Chemist (P.Chem.). Graduates of King's chemistry program leave with strong laboratory experience, mathematical skills, and problem-solving abilities.
King's chemistry professors and staff are committed to:
Providing hands-on experience with laboratory tools and computer software common to practicing chemists, biologists, and environmental scientists.
Guiding students to personal success through top-tier teaching, mentorship, and scholarship.
Providing an experiential, research-filled curriculum.
Cultivating a deeper understanding of the molecular world in order for students to describe, visualize, and interact with it.
A teaching environment where students can focus on who they are as chemists and children of God.
Bringing students into a fuller appreciation of how subatomic particles reveal the fingerprints of the Creator.

Alumni Profiles
Nicholas Wawryk | B.Sc. '18 | Doctorate Studies in Laboratory Medicine and Pathology
From his bachelor's in chemistry to doctorate studies in medicine, Nicholas was prepared for further studies through his program at King's. Through a specialization in analytical and environmental toxicology he will continue to pursue a better world with chemistry.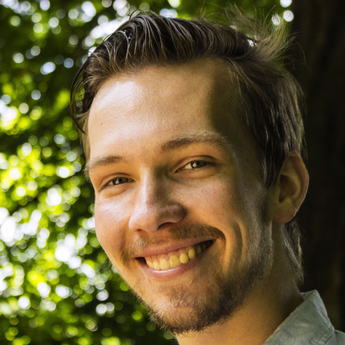 Joseph Zondervan | B.Sc. '15 | Graduate Student
Joseph explored the intricacies of God's handiwork by studying the properties of matter and its transformations. His understanding of chemistry grew thanks to small class sizes and fully equipped laboratories at King's. Knowledgeable and personable professors helped Joseph approach chemistry from a Christian worldview.