Why choose King's for your History degree?
The past is a foreign country. They do things differently there.

L.P. Hartley, British novelist

Study the living past through its stories, people, and ideas with attention to the study of Western history. Students select courses around four major themes: North American history, European history, British history, and world history. Courses expose students to a range of topics and dig deeper into bigger historical motifs such as imperialism, the formation of democracy, the Atlantic world, the slave trade, and more.
The history of medicine, environmental history, and historical theology emphasize the development of very particular concepts over time, while survey courses in North American history and world history chip away at how various highlights and low points in the past fit together in the big picture.
History students at King's are exposed to different ways of doing history. This includes historical methods and historiography courses and learning to ask deeper questions about why and how we study the past.
All history is a negotiation between strangeness and familiarity.

Simon Schama, English historian
Second and third-year students can specialize in particular geographical areas or select certain themes. In their final year students undertake a self-directed study on a topic of their choice or complete a research project under the supervision of a history faculty member. Topics students have picked to study include "Presenting the Past: Video Games, Re-enactment and History," "Small-town American Press and the Vietnam War," and "Dutch Propaganda During WWII: a Curated Exhibition."

History classrooms at King's are a place of interaction, debate, and discussion. Professors encourage students to develop their own ideas and viewpoints, and to listen to others. Students in King's History program also have the opportunity to enroll in study abroad courses through the CCCU Best Semester program.
King's history professors and staff are committed to:
Improving your skills as a historian through analysis, critical thinking, and reasoning.
Enhancing your ability to sift through information and make judgements.
Teaching you to research, synthesize information, and write like a professional.
Developing and improving your employable skills such as initiative, teamwork, and good communication.
Combining lectures, group work, and self-directed study, as well as online learning tools and reading for a well-rounded education.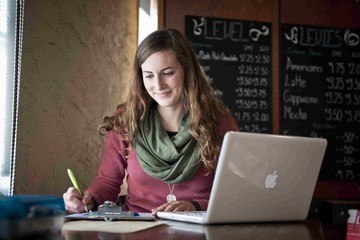 Christian Perspective
Students are encouraged to examine and think about what it means to study the past 'Christianly'. A primary objective of a history degree at King's is to achieve a clear Christian perspective on the development of Western civilization so that students may become more sensitive to the nature of cultural formation, grow in their understanding of the times they live and work in, and come to appreciate their faith in light of its historical context.

Students can choose from courses that directly explore the development of Christian doctrine and the historic Christian church as part of their program if they choose.