Philosophy at King's
Socrates once said, "The unexamined life is not worth living." This statement is especially true for an educated Christian seeking to apply their faith to all areas of study and inquiry.

Philosophy at King's examines and critiques the foundations of all disciplines and looks into the principles of logic, reality, knowledge, and values with a critical eye from a biblical point of view.

Your professors will take you through a journey of centuries of human thought and reasoning, from Greek philosophy to Nietzsche, and how philosophy is wound through all of us as human beings and our experiences. Join us in discovering  how philosophy touches everything from the environment to the sciences.
King's Philosophy faculty and staff are committed to:
Introducing students to philosophy as a robust contribution to human culture.
Providing the foundations of a thoughtful examination of life in relation to faith and all areas of study and inquiry.
Examining the works of scholars and philosophers through centuries of classic and modern thought.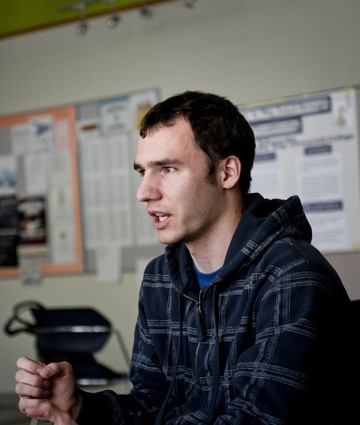 Philosophy from a Christian perspective
Your professors will lead you in an exploration of humankind's reasoning and values through the lens of Christian philosophers and from a biblical point of view. Learn how to reflect on science in relation to faith, moral judgement and behaviour, and the philosophy of religion itself. You will be challenged with thoughtful questions and encouraged to discuss and debate these perspectives and theories.