Back to Blog
Does the Church Matter?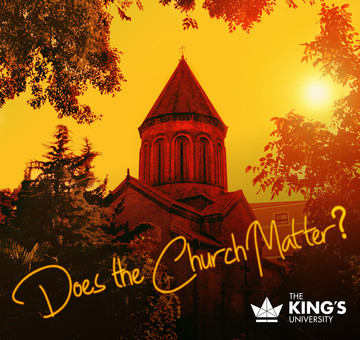 (Fall 2017)
With growing chasms in the politics of left and right, fundamental disagreements in how we read and interpret scripture, and uncertainty about the relevance of religious faith for the problems of today's world, many young people are asking: Does the church matter?
This conference will explore the state of the church today—the challenges of navigating a hyper-pluralistic world, the things in the church that might need reforming, and the role young adults have in shaping the future of our common life. Then will step back and ask "how did we get here?" looking at the legacy that began 500 years ago with the Protestant Reformation in 1517, with questions that sound remarkably like the ones we are still asking today:  
How do we relate hospitably to those who hold different beliefs?
How is religious identity connected to political power?
Where do we look for answers to key life questions in the absence of a unified religious narrative?
The events of 1517 shaped the world as we know it today in the areas of philosophy, economics, politics, education, science, and more. Whether or not we come from a religious perspective, we live with the results of that watershed event. The conference will end by considering the way forward, the role that "convicted civility" and institutions like King's might play in shaping the future of faith in a divided world.

"Does the Church Matter?" Program
Keynote speakers
The Rt Rev. Jane Alexander: Bishop of the Anglican Diocese of Edmonton
Dr. Richard Mouw: President Emeritus of Fuller Theological Seminary
Dr. Brad Gregory: Dorothy G. Griffin Professor of Early Modern European History at the University of Notre Dame