Facility Rentals
Many facilities and spaces at King's are available for reservation. Contact us to book any of the facilities listed below or any other space on campus.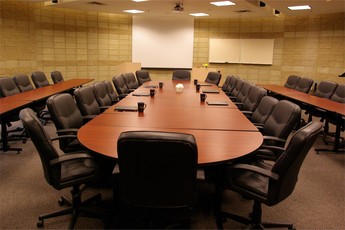 Conference Room N101
With built-in multi-media equipment and comfortable leather chairs, this room is ideal for meetings, workshops, and presentations. This room can be set in a variety of ways, including boardroom and classroom.
Accommodates 40-50 people
---
Board Room N201
Our Board Room is ideal for smaller gatherings and meetings.
Accommodates up to 20 people


---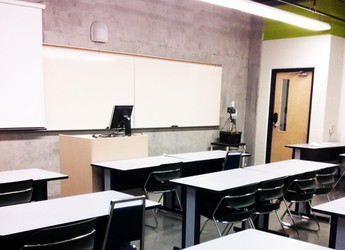 Meeting Rooms
A variety of classrooms are available that range in size and layout. Tiered and movable seating is available. Some rooms include built-in audio-visual equipment.

Large Classrooms: 30-50 people
Small Classrooms: Up to 22 people
---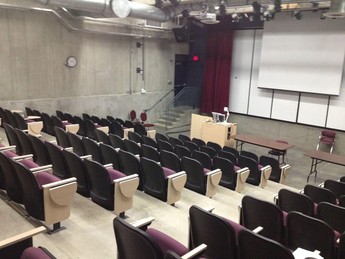 Lecture Theatres
Overhead LCD projectors and sloped seating make these rooms ideal for audio-visual presentations lectures and theatre presentations.
Accommodates up to 125 people


---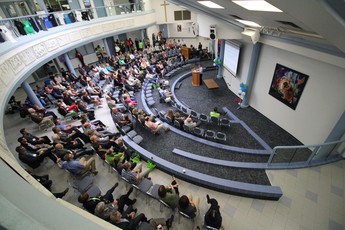 Atrium
This area is excellent for conferences, lectures and banquets. The tiered seating gives everyone a perfect view. Ceiling skylights provide natural light. The balcony can be utilized for additional seating.
Meetings up to 200 people
Banquets up to 150 people
---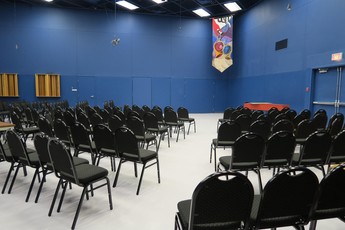 Nicholas B. Knoppers Hall
The Nicholas B. Knoppers Hall, with its superb acoustics and spot lighting, is in high demand for recitals, music concerts, drama productions, sound recordings, and banquets.
Meetings from 100 to 150 people
Banquets up to 90 people
---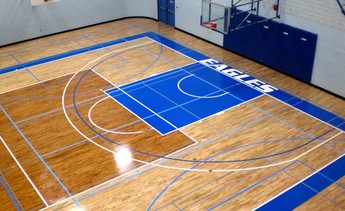 Gymnasium
This state of the art facility is equipped with spectator bleachers and a sprung floor. It can be used for indoor sporting events or larger conferences.
Conferences up to 500 people
Banquets up to 250 people
---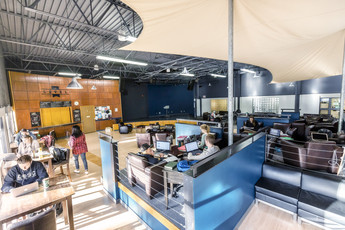 Level Coffee House
One of the newer additions to our campus boasts hardwood floors, leather furniture, and a stage. This multi-purpose room is gorgeous and comfortable!
Accommodates 90-150 people