Back to Blog
Metals tell tales: Research grants fund chemist's renewal of the world and explorations of the past.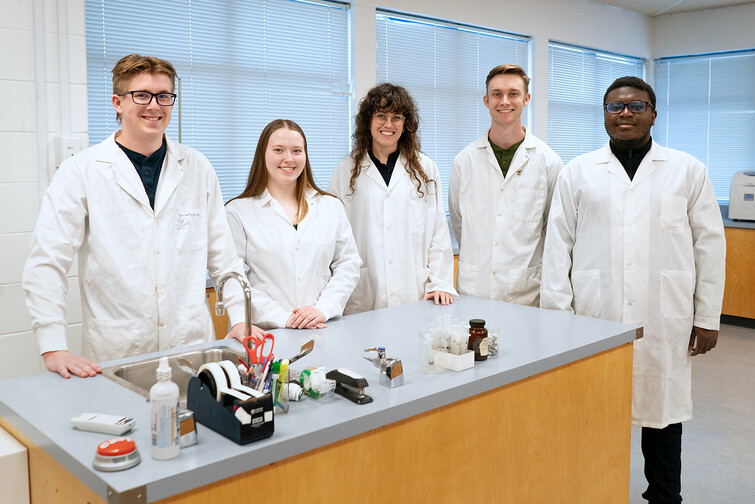 What do human bones and the oil sands have in common? For Dr. Cassidy VanderSchee, the answer lies in their chemical stories.
Dr. VanderSchee, Assistant Professor of Chemistry, was recently awarded research grants from the Natural Sciences and Engineering Research Council of Canada (NSERC) and Social Sciences and Humanities Research Council (SSHRC) for two separate projects.
The $152,500 NSERC grant was awarded for VanderSchee's research into metals present in the Athabasca oilsands. Athabasca is major site for mining and oil extraction activity and during the extraction process, toxic substances are stored in tailings ponds until they can be remediated. The most common contaminants are naphthenic acids followed by metals such as vanadium. VanderSchee seeks to understand how these two substances interact and affect toxicity.
VanderSchee is also a co-applicant on a larger interdisciplinary research team which received a $376,000 SSHRC grant. The collaboration includes anthropologists, archeologists, and chemists. Why archeologists?
They are studying human bones.
Specifically, the team is identifying social determinants of lead poisoning in historical British colonial populations in the Caribbean. By studying both modern and historical populations, including British royal navy grave sites, they hope to determine whether there are correlations between social determinants such as age, sex, and ancestry, and lead exposure levels.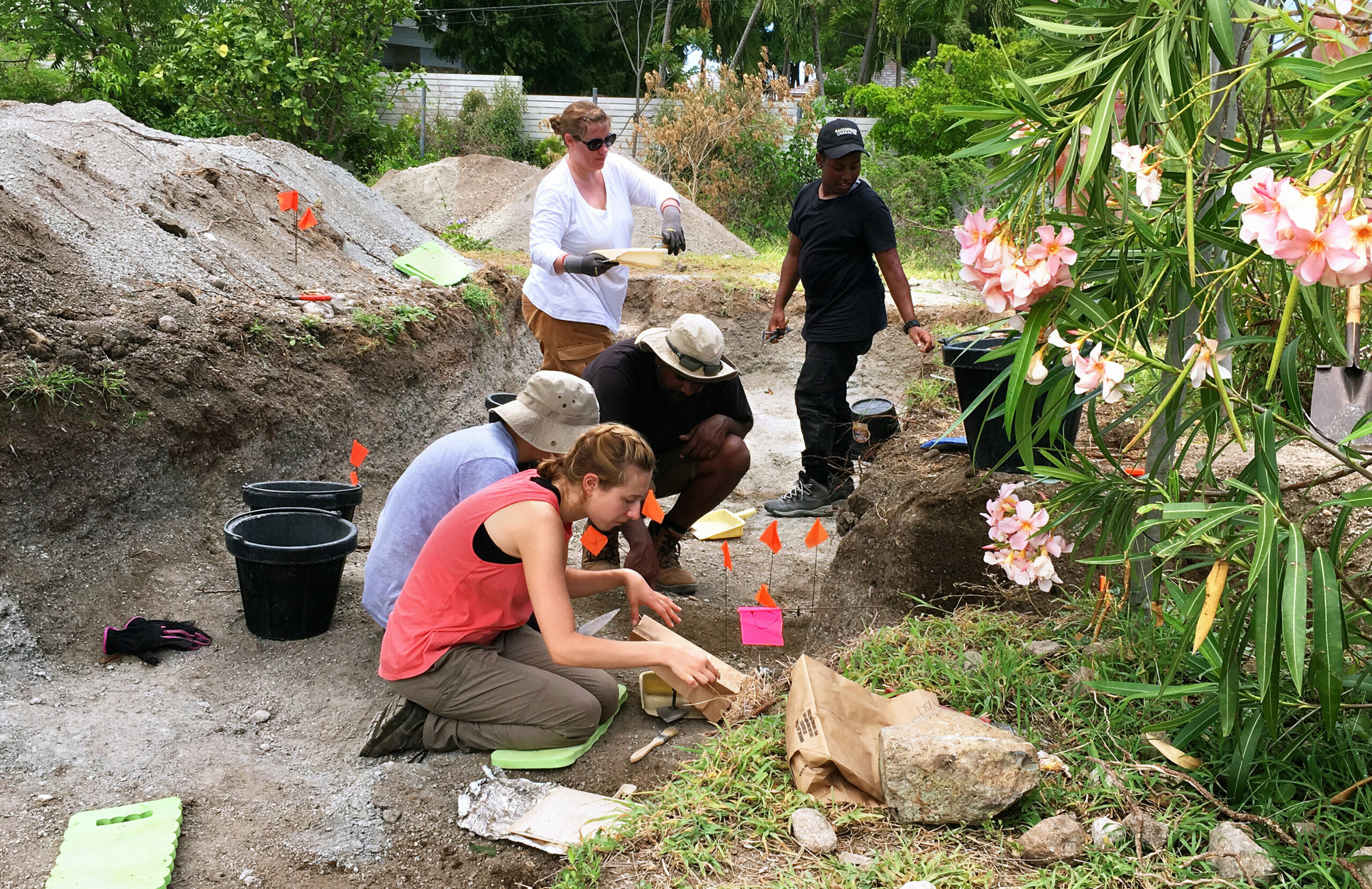 "Each person on the team offers specific expertise. We work together to understand the bigger picture—a task none of us could accomplish alone," says VanderSchee.
VanderSchee's own role on the project is to determine the concentration of lead deposits in the bone. The data will be measured at the University of Alberta and then processed at King's campus. King's students are key to VanderSchee's research and seven students have already spent time in the lab creating samples, analyzing them using spectroscopic techniques, and processing the data. King's students Erin Pederson (4th-year Chemistry) and Rio Bouwers (5th-year Chemistry) had the opportunity to present their research at the 2023 Canadian Chemistry Conference and Exhibition in Vancouver this past June.
"I couldn't do this by myself," says VanderSchee. "Research is done in teams. For students, it's a great chance to experience the research process. As a past King's student myself, doing research was what helped me decide my career path. I am excited to complete the circle and provide students with the same research opportunities I had access to."