Back to Blog
Women's basketball gives back off the court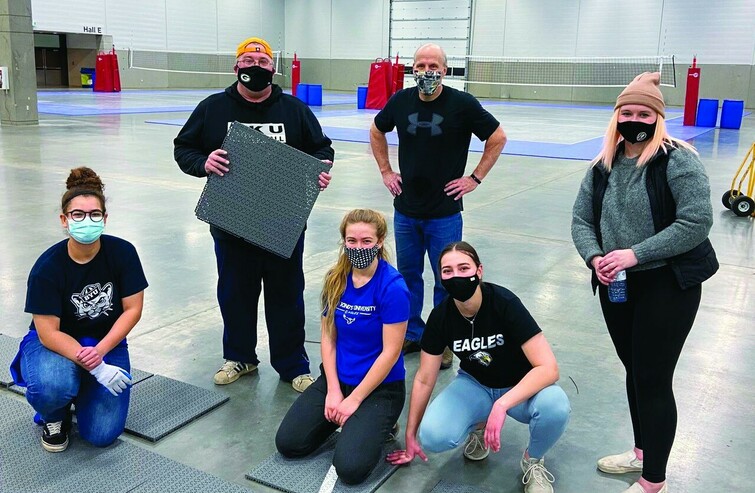 When games were cancelled due to COVID-19, the team showed the community what love looks like.

Being part of a team is more than just wearing the same uniform. Last year, when university sports were cancelled due to COVID-19, King's women's basketball team found ways to practise teamwork off the court.
Not content with only working on their skills individually, the women used time that would have been spent at games to volunteer in the community; something they had never done before as a team.
The first volunteer activity the team got involved with was the Mustard Seed's Coldest Night of the Year—a kilometres-long nighttime winter walk to raise money for those experiencing hunger, poverty, and homelessness.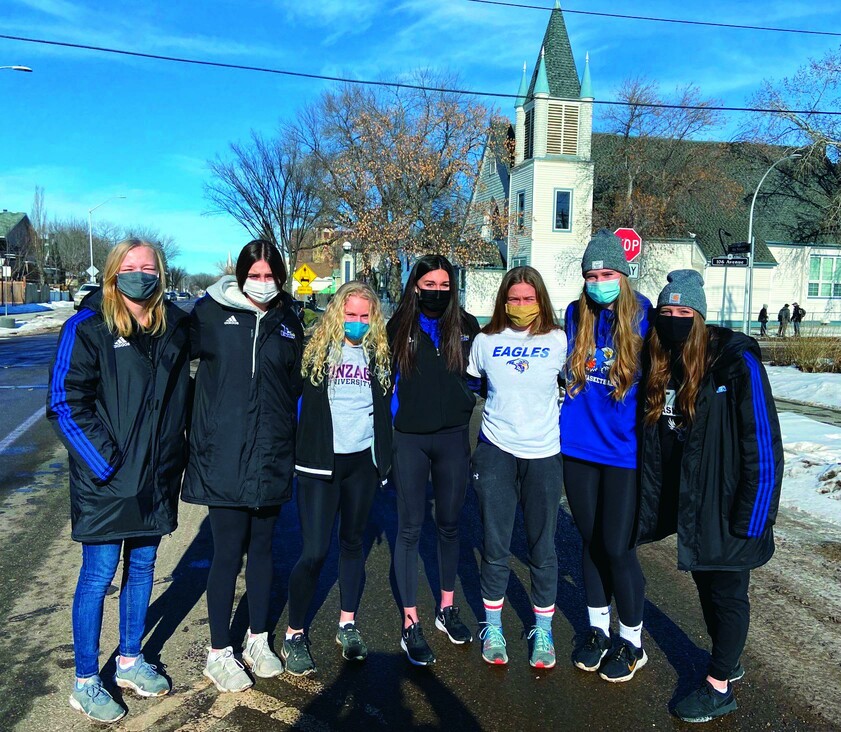 "After the Mustard Seed fundraiser, I think we all became enthusiastic and passionate about volunteering and kept adding more and more [events]. It felt good to be connected to our community," first-year guard and chemistry major Jadeyn Lunn says.
She's not kidding. The team then helped out at the World's Longest Hockey Game, a 252-hour fundraiser that raised $1.8 million for cancer research, during some of the coldest days and nights of the year. Temperatures dipped into the minus 30s and 40s during the week-and-a-half-long game.
"I really had a tough time because it was so cold," fourth-year forward and psychology major Gaddiel Kamuanya Tshiunza says. "So I think it just makes you appreciate all that you have; having a roof over your head, two pairs of socks to wear, three coats just to make sure you're warm."
Another fundraiser the team volunteered for was Toast of the Town, an event highlighting Edmontonians who have made significant community contributions, while raising money for research at the Cross Cancer Institute.
Women's Basketball head coach, Brian Anstice is one of the co-founders, along with five other guys from the Cure Cancer Foundation. As he and assistant coach Darren Aughtry are both living with cancer and undergoing chemotherapy treatments, the fundraisers were deeply personal for the team.
"I was so proud of the girls when I looked out there [at Toast of the Town] because with myself and Coach Darren having cancer—we're both going through treatments—all of a sudden you look and here's these young athletes and they're supporting you. It doesn't matter if it's at the World's Longest Hockey Game or at our Toast of the Town event, but they're there for you, they're right beside you. It was a pretty moving experience," Anstice says.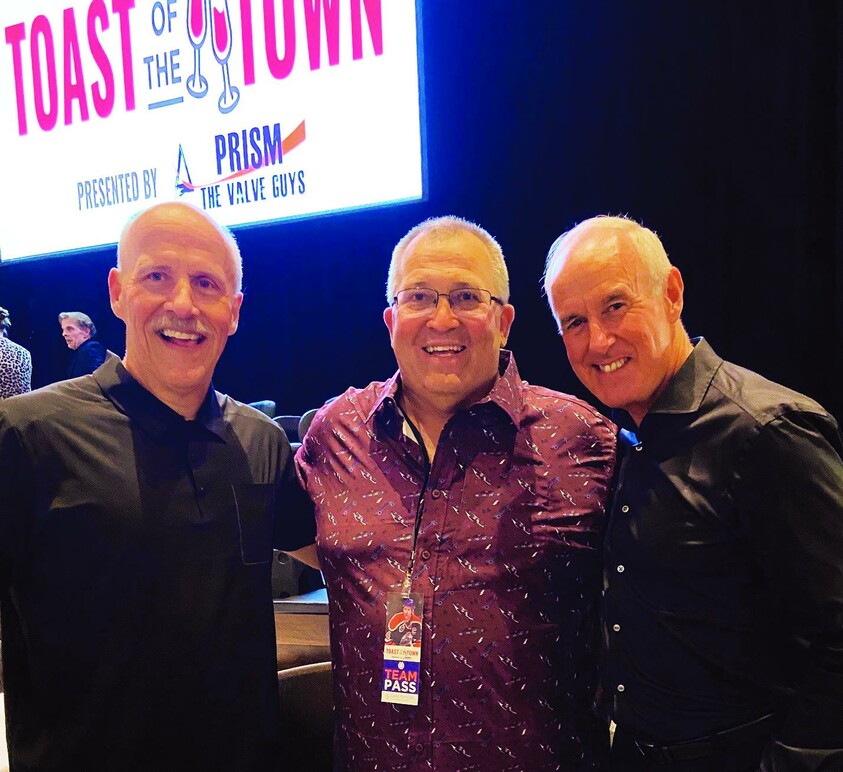 The team also distributed food to those living on the streets in Edmonton's inner city. In conjunction with the rest of the Eagles Athletics program, they started a sock drive for the homeless. The drive caught on as other King's students, faculty, and staff joined in and donated more than 2000 pairs of socks.
It was certainly a year of growth for the women as they saw just how valuable it is to give to those in need. Third-year forward and biology major Casey Belway reflects on her experience. "I think the biggest thing that I've realized over the last couple of years is that we're given so much grace by people. Grace in extensions on papers. Grace in 'Hey, you missed your bus, so I'll drive you.' Constant grace and kindness surrounds us, so to even just extend that grace to other people—remembering how it feels to receive it—that's what fuels me."
First-year guard and Politics, History & Economics major Kayla Soetaert adds, "I think that we're all so grateful that we get these opportunities to not only play basketball and to pursue a degree, but to also learn those life skills of spreading kindness. What Coach Brian talks about at the beginning of every year is not only does he want to make us better basketball players, he wants us to leave with a degree and with an improved character."
Anstice is happy about the fire that's been lit under the team to give back to the community and is excited to see athletes exploring new ways of volunteering on their own.
"I think if we can do good things in the community and if the passion catches on with others, it eventually becomes a lifestyle," Anstice says. "Playing college sports is far more than winning and losing, it's all about family and thinking about what we can do to help out others."