Back to Blog
100+ Unique Cheesecake Recipes
Jul 31, 2019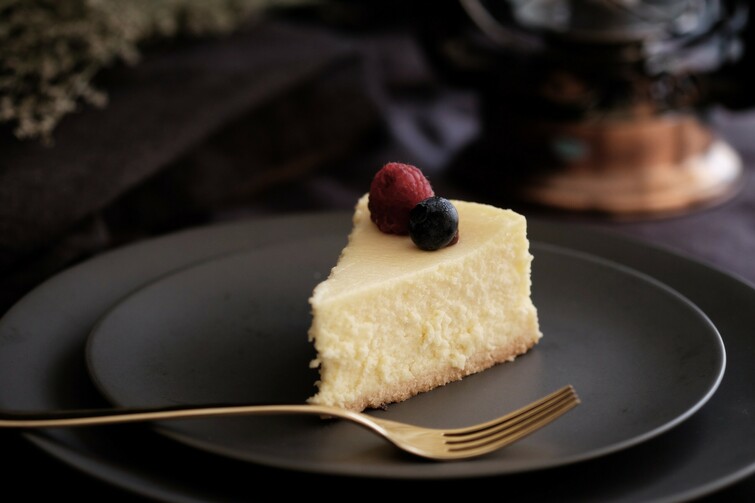 Hello friends!
Happy National Cheesecake Day! I know I am always excited during every blog I write but today I'm extra excited because I love cheesecake! For all of my cheesecake foodies out there, this blog is going to be all about cheesecakes… shocker. I will be giving you a list of some of the most delicious and unique cheesecake recipes that you can try at home. Let's get to it!
Recipe #1: Maple Butter Tart Cheesecake
This is for all of the pecan and caramel butter tart filling fans. The awesome part of this recipe is that you can swap out pecans for something else that you like! Versatile recipes are my favourite.
Recipe #2: Vegan Strawberry Cheesecake Bites
Say what? Cheesecake can come in bite sizes?! What a genius idea. With this unique recipe, you are able to get pure strawberry flavor that is not only vegan but raw and gluten-free! What a win.
Recipe #3: Key Lime Cheesecake
If you like a little tartness in your cheesecake, this is the recipe for you! It's the perfect combination of lime and creaminess.
Recipe #4: Pumpkin Swirl Cheesecake Squares
Let's get original. Instead of circular cheesecake, we've got squares! Whether it is fall where you are or not, this is a perfect treat that you can indulge in.
Recipe #5: Honey Ricotta Cheesecake
Now if you want a simple cheesecake with a little bit of elevation, this recipe has it going. You have crushed biscotti and creamy ricotta to really bring this cheesecake to life.
Recipe #6: Banana Toffee Cheesecake
We know that there are banana cheesecakes and toffee cheesecakes but what happens when you mix the two together? Magic. Try out this smooth, creamy banana cheesecake with a sugar cookie crust topper. If that doesn't make your mouth water, I don't know what will!
Recipe #7: Peanut Butter No-Bake Cheesecake
What better way to end this list than with the classic peanut butter for all the peanut butter lovers? This is exactly what it says, no bake cheesecake! A nice way to make an easy treat.
Because I am a cheesecake lover, this list could be an exhaustive one but what I'll do is link you to a website where you can find 100 cheesecake recipes! If you try any of these out, be sure to comment down below and send us a picture to admissions@kingsu.ca. Bon Appétit!
                Yours truly,
Bianca