Back to Blog
3 Ways to Refresh Your Home/Dorm
Jan 08, 2019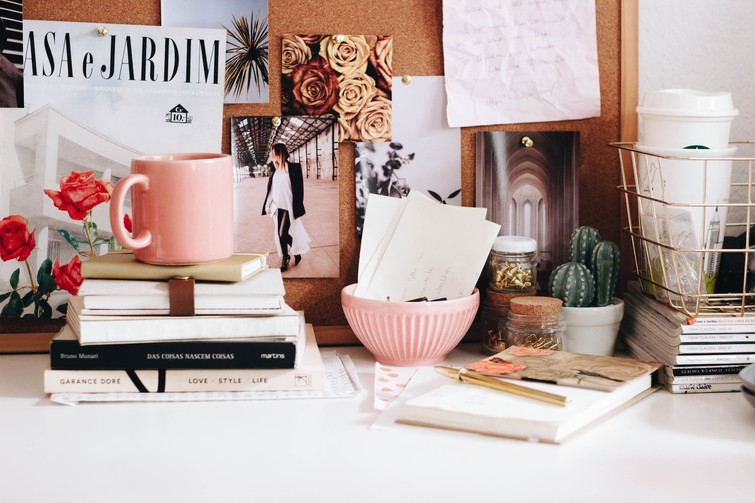 Did you know that January 7th was Clean Off Your Desk day? To get us in the spirit of an uncluttered, organized, and clean workspace, I have 3 ways you can refresh your home or dorm for the winter semester!
Organize/Tidy Your Workspace
I don't know about you, but I really struggle to get anything done when I'm working in a messy space. If my desk or table isn't clean, I can't bring myself to work at it! As we ease into a new semester, make sure you prep your workspace. Tidy up so you have lots of clear space, and freshen it up with something new. Maybe you have a mug that you don't drink out of and can't bring yourself to give away, or a nicely decorated mason jar—these are great for holding pens, pencils, and highlighters!


Hang Up Some New Art
A new room, apartment, or house never feels like home to me until I have my art collection hanging on the walls. If you want a fresh look, try hanging something new or rearranging what you have on your walls. Not much of an art collector? Print some of your favourite photos from your Facebook or Instagram profile, or check out some gorgeous free printables to spiff up your space.


Rearrange Your Furniture
Sometimes all you need to do to refresh your space is rearrange it! Play around with the location and position of your bed, desk, bookshelves, or other furniture. Maybe you'll find a new layout you love! Worst case scenario, if you try something and don't like it, you can always move everything back!
Small changes can make a big difference in making your space feel clean and renewed, but the most important step is figuring out what works best for you!
Happy Organizing!
Emily