Back to Blog
4 Cozy Edmonton Study Spots
Oct 12, 2018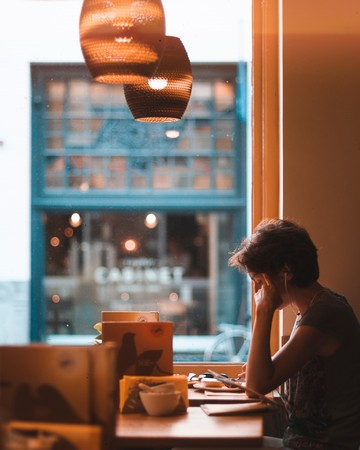 Hey Everyone!
It is that time of year again, midterm season. This means that most of you will probably be spending the next few weeks in your favorite studying spot writing papers or studying for an upcoming exam. Although many of us usually like to stick to the same old study spot it's important to change up the scenery every once in a while. Finding a new study spot can take a lot of time and research, though, which we all know you probably don't have time for right now. That is why I have come up with a list of four cozy study spaces around Edmonton for you to try out:
Block 1912
Located on Whyte Ave, this is the perfect spot to go to if you're wanting to study as a group or if you enjoy some white noise in the background while studying. They also have some delicious desserts and gelato which make for great study snacks. 
Millwoods Library
Looking for somewhere a little quieter than a coffee shop to study at? The Edmonton Public Library in Millwoods might be perfect for you. Not only does it have study rooms and free Wi-Fi, but the building has a ton of windows which let in the natural light. Also, starting this year King's students can sign up to use their student ID cards as Edmonton Public Library Cards.
Denny's
For all you night owls out there Denny's is the perfect study spot. Not only is it open 24/7 but they also give free refills on coffee, which is perfect to help keep you awake during those long study sessions.
ANVIL Coffee House
Wanting to get your coffee fix in but not wanting to go too far from King's? This is the perfect place for you. Not only do they have amazing coffee, they are also super close to King's.
Although these are not all of the cozy study spaces around Edmonton, hopefully they will help you start your quest to find your perfect study spot.
Till Next Time,