Back to Blog
4 Food Tips for Tower Room Residence Students
Sep 14, 2018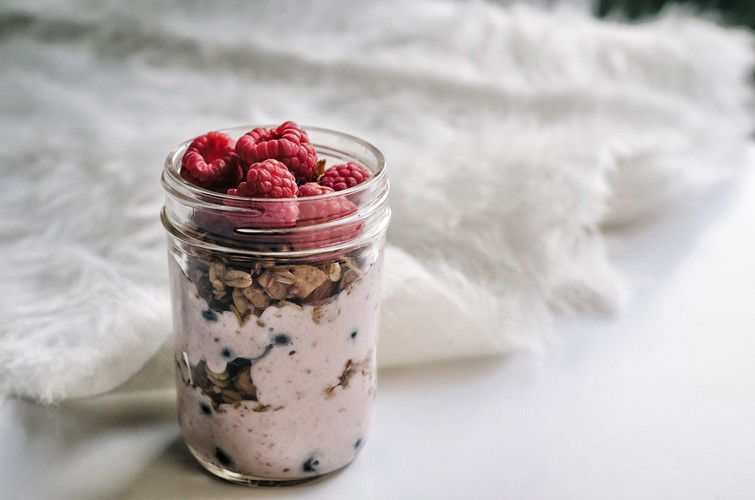 Living on residence in a tower room can seem a bit difficult at first when it comes to food options. Not having access to a full kitchen can be a bit challenging at first. I have a few tips on how to make your food experience during your first year at King's less daunting.
Create Healthy Food Habits from the Beginning!
While it may seem like a good idea initially to eat chicken strips and fries every meal, your body will certainly not appreciate this. Being students, it's important to take care of ourselves and our bodies, and this starts with making wise decisions about what we put in our bodies. In making healthy food habits from the beginning it will be easier to avoid the temptation in choosing chicken strips for every meal. Choosing the healthier option will make your body and mind happy!
Try Something New.
It can be easy to find something you love on the menu and stick with it, but being on a meal plan like this can be a grave mistake. Remember you're eating from the same menu for three meals a day for eight months, so don't be afraid to try something new. Its easy to find something great on the menu and stick with it but in doing this you risk missing out on some of the other great options. Who would think cucumbers on a bagel with cream cheese would be so delicious! Take a risk, get creative, and mix it up; you might find something new you didn't know you enjoyed so much.
Invest in a Mini Refrigerator to Keep in your Room.
While the cafeteria makes getting meals fast and convenient, it's difficult for those moments when you're in a rush or when it's after cafeteria hours and you have a late-night craving. Having a mini fridge in your room will help solve these problems. In keeping a mini fridge in your room you'll be able to ensure you have fresh food right on hand. In those situations when you sleep in and don't have time to stop at the cafeteria before class, it's convenient to have some yogurt or an apple for the go. Or for those late-night study crams when you get the late-night munchies, having a fridge stocked with food will make you think before you order a pizza. Having a mini fridge is convenient and allows you to have more of a decision in what sorts of snacks and quick meals you eat.
Treat Yourself!
While it's important to make healthy food choices, it's also still important to enjoy the other foods you love. Try picking either one or two meals a week where you get to have the less healthy food option. Choosing a day at the end of the week can also serve as motivation to get through a tough week of assignments and classes. Also, you deserve it, so treat yourself!
Overall, make the most of your time on the meal plan, appreciate the convenience, and get creative with your food choices!
                                                                                                                                                                   Happy Eating,
                                                                                                                                                                              Lindsay