Back to Blog
5 Places to Try In Edmonton
Jan 18, 2019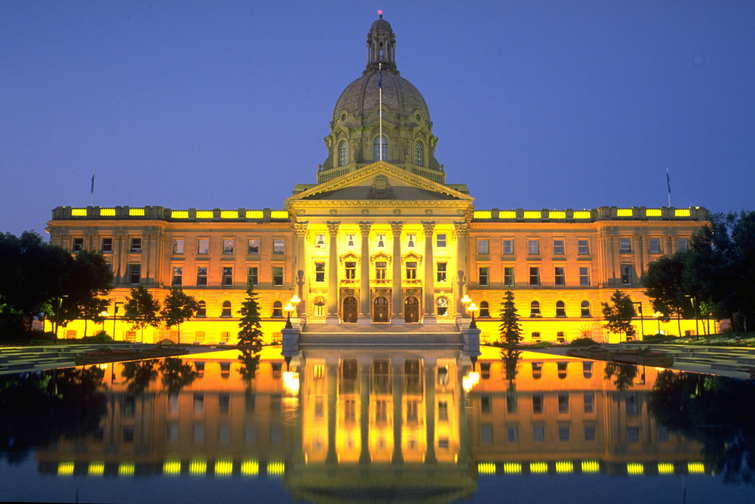 Cold seasons tend to trap us in our little rooms, but sometimes it is best to step outside, take a break from studies, leave the familiar and breathe in fresh air in a new place. So here a few places to visit in Edmonton with friends, family or by yourself if you prefer.
Muttart Conservatory:  A perfect place to breathe in some fresh air while you discover the pyramids in Edmonton! These four pyramids (arid, temperate, tropical, and feature) have an enormous diversity of plants. In this cold and white season, this became a personal favourite of mine due to its lush green and the brightly coloured flowers. Climb up the pyramids and get a wonderful city view at night!
Ice Castles:  If you can't beat the winter, join it! Embrace the cold and indulge in the glamour of frosty creations by exploring Ice Castles in Edmonton.  Get your camera ready to take a royal picture of yourself on a frozen throne of ice. For more details about venues and tickets, visit their website.
West Edmonton Mall: A place to visit for many reasons! Need winter clothing? The WEM is one of the biggest shopping complexes in the whole world. Missing the beach?  Do not miss the exciting water slides, Jacuzzi tubs and the waves at the Waterpark.  Like rollercoasters?  Take a ride in the Mindbender and many other various rides at the GalaxyWorld.
The Alberta Legislature building: Ready to learn some history about your city? Visit the Alberta Legislature building to learn about the story of Alberta, its political history and the important figures of the country.  The best part about this place is the friendly tour guides who are equipped with a wealth of information about the building, the paintings and the leaders. The sophisticated interior designs and the history will marvel you! Visit the Legislature's visitor webpage to book a tour!
Royal Alberta Museum: The Museum recently opened in October 2018 and sits in Downtown Edmonton, containing a wide range of exhibits across the timeline including the age of the prehistoric dinosaurs, generations of First peoples, the First World War and for those interested, a bug gallery too!  For more details, visit their website.
The fun doesn't stop here! Edmonton is full of seasonal events, which means you can keep rocking in the winter season too! Keep yourself posted on all the fun events coming up via the City's website.
Kind regards,
Anjalee
International Student Assistant