Back to Blog
Looking Back: 18 Good Things that Happened in 2018
Jan 15, 2019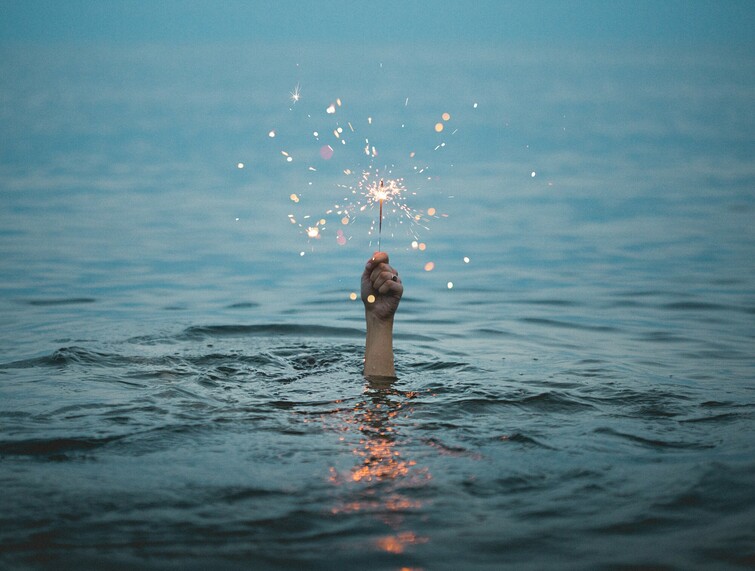 Hey Everyone!
For many, 2018 was a difficult year. This makes it hard to look back on the year and remember the good things that may have happened. Because of this, I have come up with a list of 18 good things that happened around the world in 2018, to help remind you of the good and hopeful things that may have happened in your own life. So here they are - 18 good things that happened in 2018:
The 2018 Winter Olympics
The Winter Olympics were held in PyeongChang, South Korea in 2018 and Canada ended up coming in third with a total of 29 medals!
#MeToo Movement
The Me Too Movement went viral in an attempt to demonstrate and create awareness about the widespread prevalence of sexual assault and harassment.
Two Royal Weddings
Not only did the world watch Prince Harry and Meghan Markle get married back in May but Princess Eugenie and Jack Brooksbank were also married this year.
Another Royal Baby
Prince Louis of Cambridge was born in April. This allowed Princess Charlotte to make history because her line of succession to the British throne won't change based on her gender. 
Thai Boys Soccer Team Saved
In July, 12 Thai boys and their soccer coach were successfully rescued from a cave in Thailand where they had been stranded for more than two weeks.
North and South Korea Vowed to Formally End the Korean War
Although the main fighting between these two countries ended in 1953, peace was never officially declared. Along with this this promise of a formal end to the war, North and South Korea marched under one flag in the 2018 Winter Olympics.  
Women in Saudi Arabia Begin to Drive
Women in Saudi Arabia were finally able to hit the road after the country repealed its ban on female drivers in 2017.
157 New Species Discovered
In Southeast Asia we discovered 157 new species this year!
Washington Capitals Won the Stanley Cup
Although not everyone may be happy with this, after 40 years the Washington Capitals finally won the Stanley Cup.
NASA's InSight Touched Down
NASA's InSight touched town on Mars this year and captured the first sounds of wind. It also took a selfie.
Voter Turnout Increased
The 2018 midterm elections produced the highest voter turnout seen in a century.
Delhi Saved 16,500 Trees
Protesters in Delhi and online came together to help save 16,500 trees that were to be cut down for redevelopment in south Delhi.  
Cinemas open in Saudi Arabia
For the first time since 1983 a cinema was opened in Saudi Arabia. The first film chosen to be screened was Black Panther.
LA Meters Accept Donations
Six downtown parking meters in LA are now accepting donations for a homeless outreach program.
Brooklyn Nine-Nine Saved
A day after Fox canceled this popular show NBC picked it up for a sixth season.
Australia Cut Down Plastic Bag Use
In just 3 months Australia slashed their plastic bag use by 80% by banning single-use plastic bags in two of Australia's largest supermarkets.
Breakthroughs in Finding Cure for Alzheimer's
Scientists in California were successfully able to change a protein associated with Alzheimer's disease into a more harmless form.
10-Minute Cancer Test Developed
Finally, researches in Australia were able to develop a 10-minute test that can detect the presence of cancer cells anywhere in the human body.
Hopefully this helped remind you of some of the good things that happened in your life over the past year!
Till Next Time,
Kayla