Back to Blog
Your Guide to Edmonton Christmas Fun
Nov 25, 2016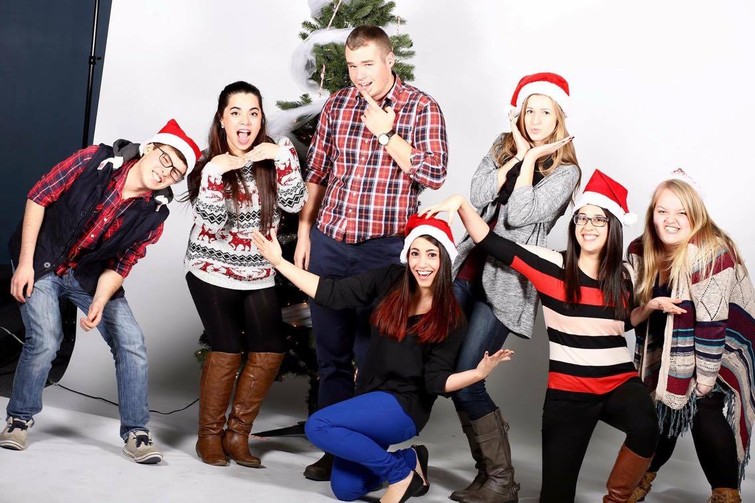 Hey King's!
Although the current lack of snow makes it feel otherwise, the Christmas season is upon us! And of course, this means that there is an abundance of Christmasy things to do at King's and around Edmonton. If you're already in the Christmas spirit (or in need of it), then check out some of these great happenings!


King's Christmas Light Up

December 1 @ 4:30-6:00 p.m.

The second annual King's Light Up will run from 4:30-6:30, and will include a choir performance, snacks and hot chocolate – oh and of course – the Christmas light up! With ten times the amount of lights we had last year, this is going to be a spectacular sight!

King's SA Christmas Holiday Event

December 2 @ 10:00 a.m. - 2:00 p.m.

Rumour has it, there will be a photo booth, snacks, cookie decorating, crafts and more fun activities to celebrate the Christmas season in the Level Coffeehouse next week. Be sure to check it out!
November 24-27
The Festival of Trees takes place at the Shaw Conference Center this weekend and will showcase more than 200 exciting Christmas trees and displays. While you're there, you can also check out the great selection of home baked goods and 'gifty' treasures – maybe even check off some of the people on your Christmas shopping list!

Zoominescence, A Festival of Light at the Edmonton Valley Zoo
December 9-18
With a theme of renewable energy, this festival creates a unique winter wonderland to celebrate light, artistry and imagination of the Edmonton community, all while you get to enjoy the zoo's fun and interactive animal exhibits.

Christmas Reflections at Fort Edmonton Park
December 16-23
Experience a good ol' fashioned Christmas 1885 style (or 1905 or 1920) with all the trimmings: decorations, games, storytelling, treats and much more. Create a new holiday tradition with family and friends this festive season!
December 9-January 1
Come and talk a relaxing stroll down this famous neighbourhood while admiring beautiful light displays. Enjoying Christmas in Edmonton would not be complete without visiting this unique attraction – and don't forget to bring a donation for the food bank!
December 2-4 & 9-11
The Royal Bison is a great art and craft fair that showcases the work of some really talented and creative artists and vendors. For only $3, you can check out some of the amazing work that people do - and even check off some people from your Christmas shopping list!


December 1-23
Thousands of lights turn the Alberta Legislature grounds into a magical winter delight – it's the perfect place to take a holiday stroll and listen to carols. And I'm sure you'll agree with me when I say one of the best parts about this, is its free!
Here's hoping that you get to take a break from studying and homework long enough to check out at least one of these festive events!
Cheers,
Tara