Back to Blog
Get To Know Your Profs - Dr. Mark Sandle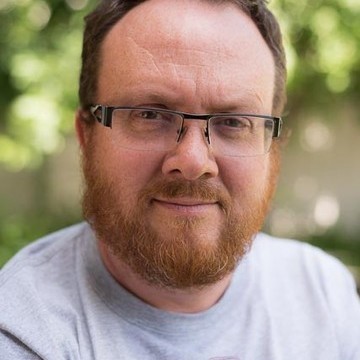 Hey future King's Students!!
This week we have the pleasure of getting to know one of our professors, the great Dr. Mark Sandle! One of the resident Brits on campus, Mark teaches history here at Kings. He took some time out of his busy schedule, consisting of watching Arsenal and reminiscing about the pubs of the old country, to answer a few questions so we can get to know him better!
What drew you to become a professor at Kings?
"I was really happy in my job in the UK. I was a history prof at a big public university.....but I think both my wife and I felt that there was something different out there for us to do. I saw the job posting and applied and when I came here for the interview I was struck by the King's mission and the opportunity to teach my discipline from a faith perspective and also explore what it means to be a historian who looks at the past Christianly. The faculty here were amazingly welcoming, and it was a really easy decision to make the switch and follow where we believed God was leading us."
What is it that you research?
"My main research field is Soviet history and communism, and recently the history of Soviet Moldavia during WW2. I am in the middle of writing a book with Dr. Will Van Arragon on what it means to study the past Christianly, and I recently signed a contract with Bloomsbury for a book on WW2."
 What did you do during your sabbatical last year?
"I had two main projects. I was writing my part of the manuscript with Dr. Will Van Arragon (as mentioned above). And I was researching the history of the partisans in Soviet Moldavia, based on Communist party and KGB documents (all in Russian). It was fascinating but harrowing. And I also put together the book proposal for my new book on WW2. It takes a completely new approach and I think its going to be great. Someone might actually read it."
What advice do you have for prospective students entering Kings?
"Students coming to King's should make the most of their time! University is just a fantastic time of life. You are surrounded by lots of interesting people, and you have the opportunity to explore amazing ideas and subjects, to explore your faith and to do lots of things you would never have had the chance to. You will make some great friends too. But make the most of it! It goes really quickly and before you know it you have left and are looking for work or further study."
What is your favourite time of year at Kings?
"Any time I can talk about my beloved soccer team: Arsenal!"
If you could date any staff member at Kings, who would it be?
"I guess it would have to be someone British, with a funny name. Which narrows the field somewhat I suppose."
What's a little known fact about yourself?
"I saved up to buy a ukulele once, but ended up getting an engagement ring instead (to the person mentioned above). Still unsure whether I made the right decision."
What's the most unusual job you've had?
"I spent a few weeks packing stuffies into boxes in a warehouse when I was a student. I wanted to punch every teddy bear I saw for a while after that."
If you're considering coming to King's, hopefully knowing a little bit about a few professors will help you in your decision about whether King's is the right place for you!
xoxo, Gossip Girl
J.k. It's Becky