Back to Blog
#IChoseKings - Bachelor of Arts
Oct 21, 2016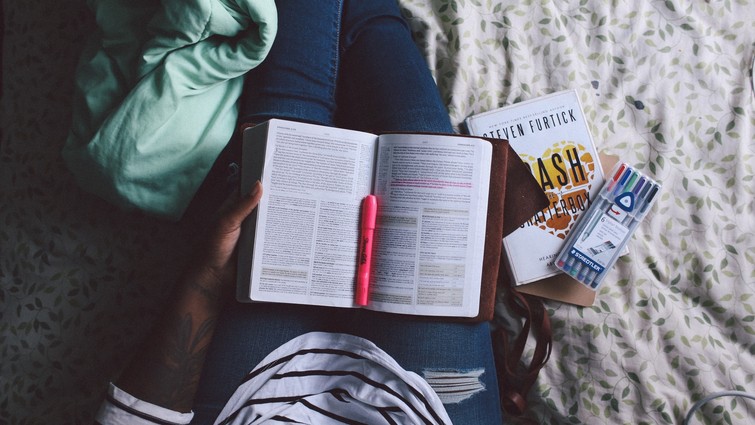 Hey future King's students!
The Room 6:01 blog is here with another #IChoseKings highlighting the Bachelor of Arts degree! King's B.A. offers a wide variety of majors. You can take a program as diverse as English to Psychology or English to Politics-History-Economics, just to name a few, and they all have something unique to offer.
For a more in depth look at the B.A., check out my interview with Madyson Carr (3rd year B.A. with a double major in Theology and English):
Why did you choose to study at King's?
To be honest I didn't want to study here initially - my cousin actually went here and she was in the Education program and I didn't give it much thought. The thing I remember most about King's from high school was this radio commercial that always played and I hated it - I was like "I'm not going to this university with this weird radio commercial." But anyways, I wanted to find a school that offered a Theology major but there aren't many schools that offer that without being a seminary. I was looking around in grade 12 - didn't want to go to the other universities in Edmonton - I knew King's was in the city and I was also looking at another bible college. We came into the parking lot and I didn't want to get out of my car but my parents dragged me inside. I came in and instantly tried to avoid talking to everyone because I just wanted to see the campus and leave - I didn't want people to ask me what I wanted to do with my life because I had no idea what I really wanted to do besides major in Theo. Dr. Harink was actually the first person I met and he was really great and he ran through the Theo department with me - I thought it sounded great. So I walked around the university a bit and got a tour and I started to think 'okay this is pretty cool' - it was also really nice that King's is half the size of my high school. I just felt really at peace at King's so I applied at Open House and got accepted. Thank God because I didn't apply anywhere else. And I've just been in love with it ever since, best decision ever. 
What are the highlights of your program?
Theo wise - because there are so few profs you get to have every single one and you get to see how they each teach their specialties. It's really cool to see the wealth of knowledge that each prof has because they've all served as pastors or done mission work so they have really diverse backgrounds. For English profs I didn't really get to know them until I went to the Literati Coffee House and I found out they were really quirky and great people, so I decided to take a couple more English courses and I fell in love with all of the English faculty. I don't know any other university where you can go to their office and ask for help or just have a coffee. It's also really cool to study English literature from a theological standpoint. 
What are your favourite courses for each of your majors?
For my favourite English course I'd have to say "Arthurian Literature" with Dr. Roscoe. It was so amazing and he's so knowledgeable - it's really interesting to read things from different eras. Also, Dr. Willson Gordon's "Women in the 20th Century" - the books we read were so diverse - I don't know any class where you can read Possession and Bridget Jones's Diary in the same semester. Dr. Willson Gordon is also just amazing, she's so smart. 
As for Theology, I'd have to say Dr. Coke's evil as an experience. Dr. Coke is the funniest and most interesting prof, and it's an interesting topic because it's something we wonder about - why do bad things happen? The course was answering basic questions but in deep theological sense, and it was interesting to understand different ways of approaching evil. It was a really great experience. 
Who are your favourite profs in both English and Theology?
For Theology I'd have to say Dr. Harink. He's so fun as a prof, as well as outside of class. He really cares about your education and he's always willing to make time to talk and explain things or just talk in general. I've been to his office all the time he's probably sick of me. 
For English my favourite prof is Dr. Roscoe. He was the first prof I ever had at King's - the first class I walked into was Intro English - and he was so welcoming and nice, he's such an intelligent and insightful prof, and he's a very cool guy to talk with. His daughter is also adorable. He is just really awesome as a person and he embodies the English department - he's so quirky and funny and he goes above and beyond. He's always willing to help.
Do you have any tips for prospective student thinking of taking this program?
Talk with your profs outside of class, just seeing them in a classroom setting isn't enough to get to know them as people. Go to things like the Literati Coffee House and meet the faculty outside of a classroom setting. They're amazing, but they're also real people and they really want to get to know you. They're just really encouraging and the cream of the crop.
 Stay Excellent!