Back to Blog
#YEG Halloween
Oct 28, 2016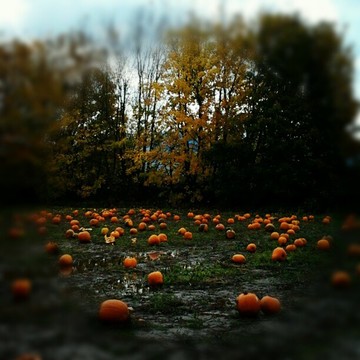 Hello everybody!
It's that time of year again – when things start to get a little spoOOooOOooky… That's right, it's Halloween! There's lots of Halloween-themed happenings going on around the Edmonton area! If you are looking for something to do, look no further than this list here!
Face your fears at Deadmonton Haunted House:
Take a walk through the spooky old Paramount Theatre…Not for the faint of heart, because this haunted house is next level scary. If you're feeling extra brave, visit Deadmonton House on their flashlights only night. Can you handle what is waiting for you in the depths of Deadmonton Haunted House?
Pick out a pumpkin at the pumpkin patch!
Prairie Gardens Adventure Farm offers U-Pick pumpkins from the comfort of their greenhouse pavilions – with over 40 different kinds of pumpkins, you're sure to find one that will make the perfect Jack O'Lantern!
Go on an Edmonton Ghost tour.
Explore the spooky side of Old Strathcona and the University of Alberta and learn about its haunted history. Tour through historic buildings with a guide who will tell you all about the curious sightings and chilling facts of the two communities.
Explore the Hospital of Horror:
This is sure to be a haunted house experience like you have never had before! You'll put on a virtual reality headset and backpack and be transported to the Hospital of Horrors… with a friend walk around the abandoned rooms, but be careful – you're not alone…
Get some exercise at the Skate and Scare:
Get in the spirit of Halloween with this free – yes, FREE – skate at Kinex Arena! Enjoy games, hot chocolate, and Timbits, plus get a little exercise this Sunday (Oct 30 @1:45-3:15 p.m.)!
Also keep in mind for next year, Spooktacular is a great event to take part in at Fort Edmonton Park! Unfortunately it's sold out for this season, but next year you can be on the ball and get your tickets early!
I hope your Halloween is frightful! Stay spooky, everyone!