Back to Blog
Tips on Applying for Scholarships (aka Free Money!)
Nov 14, 2016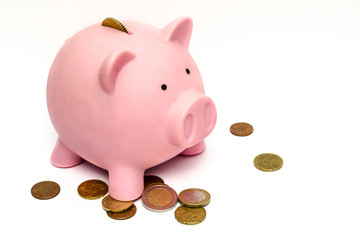 Hello future King's students!
Did you know that the month of November is Financial Literacy Month? This event helps individuals strengthen their financial literacy and empower them to manage their debt wisely, save for the future, and understand consumer rights and responsibilities.
Many of you are planning on going to university, and that can come with an expensive price tag. One of the best ways to finance university study is to apply for scholarships. You may not know where or how to apply for scholarships, so I am here to give you a few tips to help you receive as many scholarships as possible!
Tip #1:  It's never too late to start extra-curricular activities or volunteering.
Surprisingly, there are hundreds of scholarships out there that you can apply for if you either volunteer in your community or church, or are a part of extra-curricular activities either within your school or within your community. Although it's only November, it's never too late to polish your resume with volunteer experience and extra-curricular activities. Even just an hour a week can make a big difference on your scholarship application.
Tip #2: You should always prep when writing a scholarship essay.
Did you know that according to yconic.com, 1/3 of scholarships go unawarded because no one applied for them?! Often these are the scholarships that include an essay. Don't let those pesky scholarship essays scare you, they're easier than you think! There is no one right way to write a winning essay, however, here are a few tips that can help you get one step closer to winning a scholarship. Start by writing a "Me Essay" in point form with the following headings:
1.) Education pursuits and goals
2.) Volunteer and extra-curricular activities
3.) Faith and what it means to you
4.) Your inspiration in the world (who, what and why)
Then when it comes time to write your essay, you already have your content ready to go! Just write out the essay in full sentences, and highlight the points that that best match the scholarship's criteria. You don't need to create a new essay from scratch for every scholarship application, you can just use adapt your point form "Me Essay".
Tip #3: Apply for external scholarships.
External scholarships are not offered by a university, but by the government or private companies and organizations. You can  external scholarship money towards any university you choose to attend! There are thousands of scholarships out there that a lot of people do not know about. You should always check with your parents, spouse, family members, work supervisor, coach, etc. to see whether the organization that work/volunteer for offers scholarships that you can apply for! Also if you're working part-time at a company like Tim Hortons or Starbucks, you can be eligible for employee scholarships!
There are also online awards databases where you can fill out a profile and be matched with scholarships that you are eligible for. Here are some websites that you should check out:
Tip #4: Apply for scholarships at the universities you are interested in.
If you're planning to apply to a university, always check to see if that institution offers scholarships. At King's, we offer over 70 scholarships and bursaries that range from $500 - $4,000 each. Our Scholarships & Awards Application opens February 1, 2017 closes March 31, 2017. Click here to see what specific scholarships King's has to offer!
Tip #5: Apply for government student loans and grants.
For full-time students, the government student loan programs offers both repayable loans and non-repayable grants. Grants are similar to scholarships - they're award money you get to keep, but eligibility is based on financial need, not on grades. The most common grants are the Middle Income Grant and Low Income Grant. There are additional grants too, depending on if you live in a remove community, have children, are First Nations decent, etc. Also student loans are interest free as long as you stay enrolled as a full-time student (which is a way better deal than a bank loan). For more information on government student loans and grants, click here.
I hope that as you prepare for university, that you are able to receive some awesome scholarships! And if you have any scholarship search tips, definitely add a comment below!
All the best!
Monica